A Strange Dream (Rêve Etrange). It's a song I wrote in 1991, I think. The original manuscrit is somewhere in boxes with the time stamp. It was always a reggae song, at the time, with another band, we played it SKa, pretty fast. It became a medium tempo Reggae, more composed, since 2018.
The inspiration..
Dreams, surreal, those you can control in the morning. Beautiful adventures. Science fiction. The exploration of space, infinite spaces, or not. New worlds. The grace of those earthly creatures that are women. They bewitch you, like sirens. Love. Freedom. The friendship. A great breath of oxygen, and to go up higher, to almost touch the sun... without burning the wings... for once. The time of a dream. A strange dream! We are free to dream... to climb to the angels. By strange ways. In the mystery of a universe, which looks like the earth.
Yesterday, I had a strange dream.
This dream..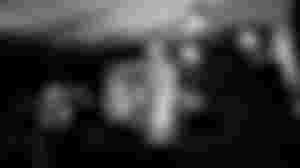 The text is in French since Alchemic Journey is a French Rock Band that sings its own compositions. Here is what the first verse says, translated into English by DeepL:
A Strange Dream (lyrics)
Verse 1:
"At the birth of a sun,
Growth of the atom.
On board an aircraft,
In overflight of the last zone.
You float at a thousand leagues,
On a suburban planet.
Dust of a galaxy,
Parcel of the infinite."
The refrain is:
"And you, you go up to the angels. By paths... strange ] X3
Such the mysteries of a universe,
Which resembles to the earth".
Verse 2:
"You live even higher,
Still much stronger.
In the center of a core,
Which has just hatched.
You could scratch everything,
With one stroke of your hand.
And start all over again,
At the dawn of a morning".
Refrain..
Verse 3:
"At the birth of a sun,
Growth of the atom.
On board an aircraft,
In overflight of the last zone.
Among sweet creatures,
Princesses of the future.
Goddesses of power,
Mistresses of a single evening."
Refrain..
Rêve Etrange- Alchemic Journey: This is a different than the one I shared a couple of days ago, played live on June 18, 2021. It's a Rehearsal Take at our music basement..
See you very soon.. BCH Space Rockers! :0)