Hello Read.Cash friends,
Imagine the case of an artist who wants to sell his art on the blockchain without going through any intermediary. This artist has just released a new album and is promoting on social media, his website, or by newsletter, and wishes to offer this album with a payment option by BitcoinCash.
I have a few questions for you because it's been a while since I've been thinking about this option of how could I start selling my music by accepting payments in cryptocurrency. It would have to be something very simple, both for the artist and for the listener who would like to buy music this way.
What cryptocurrencies to use?
Bitcoin Cash seems to me the best solution.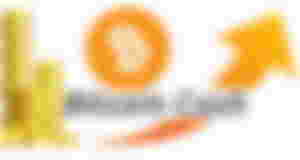 What are the solutions?
The major problem is obviously not the payment, but how the artist retrieves data, a minimum to be able to send the music. And this is where I need the advice of Bitcoin Cash specialists, developers, or knowledgeable people on this subject.
If we could all reflect on this subject together, and find solutions, a solution, it would be beneficial for everyone, and also conducive to the adoption of Bitcoincash for an entire community. Music Artists & Music Lovers. And there are many of us!
I'm listening to you. Thank you beforehand.
See you soon! Much Love
Thank you very much for your support.
Juan, @SolarPhasing
https://twitter.com/SolarPhasing
https://steemit.com/@solarphasing
More Music:
https://solarphasing.bandcamp.com
Spotify Me: https://open.spotify.com/artist/0FarK4tJsP9D043gqpMCzN
https://soundcloud.com/solarphasing
http://noisetrade.com/solarphasing/
https://emanate.live/solar-phasing
https://musicoin.org/artist/0xf2f5e01d665bcf3717c05add774c3fcba96d0556 https://audius.co/solarphasing/
For Licensing: https://www.songtradr.com/juan.diaz
Make a donation to support my music art.
BCH: bitcoincash:qzeqvyt3r927qnscwtcwyuyxunfcd7zuay3wcmt2js