Hey Girls, Guys :0)
"But where were you?"
Probably thinking.. Dreaming of a better world! Or analyzing the shit at all levels that descends on our beautiful planet. When you are a freelance artist, social media is a huge sum of work every day. Taking a step back is always positive. I took advantage of my family, my children, especially, in this period of confinement. I followed events from afar. I never watch TV, this propaganda box. Never!
Remember to think by yourself.. or someone will think for you!
Bad things are looming, it would seem. Stay vigilant about your fundamental freedoms!
Ok, let's stay positive! What's new?!
New music is coming! I started working early may on a brand new Album in the path of the Berlin School music. It's called "Electronic Patterns". As I said it on my previous blog: https://read.cash/@SolarPhasing/electronic-patterns-album-gofundme-ae2a998f You will find a teaser there. Basic demos.
"The idea of developing repetitive patterns, in line with the Berlin school, the Berlin School, inspires me a lot. The opportunity to experiment with sequences and their repetitions and modular synthesizers. The imprint left by the forerunners of the Berlin School has had an undeniable influence on electronic music, and even current music. "Electronic Patterns" will be a conceptual album comprising ten tracks.".
If you like Berlin School electronic music, I hope you will enjoy it. The release is scheduled for june 2020. If you want to support me, to help me, you can make a donation here on Read.Cash, leaving a message. You will be listed and you will get the album once released! A digital download. :0) Thank you for all the support.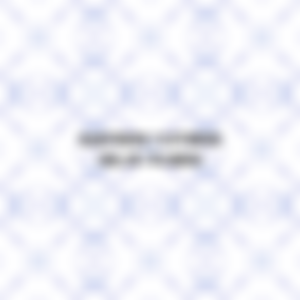 I made a crowdfunding, and.. I made the mistake to do it on french language. I'm going to have to fix it all. haha ha..
Well, stay safe! :0)
With #love!
Solar Phasing
---
https://solarphasing.bandcamp.com/
SatoshiWall Music: https://satoshiwall.cash/@solarphasing

https://twitter.com/SolarPhasing
https://steemit.com/@solarphasing
More Music:
https://solarphasing.bandcamp.com
Spotify Me: https://open.spotify.com/artist/0FarK4tJsP9D043gqpMCzN
https://soundcloud.com/solarphasing
http://noisetrade.com/solarphasing/
https://emanate.live/solar-phasing
https://musicoin.org/artist/0xf2f5e01d665bcf3717c05add774c3fcba96d0556
https://audius.co/solarphasing/
For Licensing: https://www.songtradr.com/juan.diaz
Make a donation to support my music art.
BCH: bitcoincash:qzeqvyt3r927qnscwtcwyuyxunfcd7zuay3wcmt2js