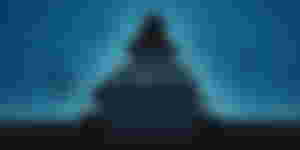 Are you tired of reading endless news stories about ethical hacking and not really knowing what that means? Let's change that!
This Post is for the people that:
Have No Experience With Cybersecurity (Hacking)
Have Limited Experience.
Those That Just Can't Get A Break
OK, let's dive into the post and suggest some ways that you can get ahead in Cybersecurity.
I receive many emails on how to become a hacker. "I'm a beginner in hacking, how should I start?" or "I want to be able to hack my friend's Facebook account" are some of the more frequent queries. In this article I will attempt to answer these and more. I will give detailed technical instructions on how to get started as a beginner and how to evolve as you gain more knowledge and expertise in the domain. Hacking is a skill. And you must remember that if you want to learn hacking solely for the fun of hacking into your friend's Facebook account or email, things will not work out for you. You should decide to learn hacking because of your fascination for technology and your desire to be an expert in computer systems. It's time to change the color of your hat 😀
1-To be an expert at any programming language, understand the OS level operations of that language (varies in different compilers) or learn assembly language to be more generalized
2-Don't get your hopes high if you can't achieve results in a short span of time. I prefer the "Miyagi" style of learning. So keep yourself motivated for what comes next.
3-Never underestimate the power of network and system administrators. They can make you their *hypothetical* slave in a corporate infosec environment 😀