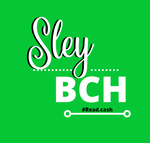 Hello People.
You've heard of rain makers?
I mean people that control the weather in terms of rain and sunshine.
I know in this current era, it's somehow fading away due to religious activities and technology, but believe me they're still in existence and I had en encounter with three of them last week.
Who is a rain maker? This is someone that has magical power to draw down the rain and as well have the capacity to chase the rain away when the weather is humid.
These people are now into full time business as they get their patronage in Both drought and raining seasons.
Also, they are being patronized by almost all set of people in the economy. Even the ones that don't believe in the magical power because of their religious beliefs still go secretly to patronize them. Shocked? It's most common in the rural areas, but I tell you, it's been existing on a low-key in urban areas.
The funny and weirdest part of their work is; if it's raining season and you are holding a party(event) without consulting them, the rain is bound to pour with nonstop that day. If it's dry season and you think you still don't need to consult them, you are on your own because if they try to bring down the rain and it fails(maybe because the cloud lacks water that moment), they will send thunders and heavy win to disorganize the event. So it's a win win for them.
My encounter with them...
Last two weeks, we were called to handle a canopy work of a large event. Not just regular small canopy, but a large tent. The tent takes time install, so we started the work on Thursday evening of that week against Friday(which is the party day).
We arranged all the pillars and peggings that Thursday night, so it was remaining to lift it up. The weather was wavy so we decided to leave it till morning time to do the lifting(preventing pull down)
PS: The vibes from the community People really showed that the event isn't the Normal "attend and go" event. It was that talk of the Town as the man to be buried is a well known man and has children with plenty cash. Lol.
Early morning on Friday, we stormed the Community to finish our work so the decoration people could do their work as well. All things went well, the work was finished around 7:30am. The decoration People did justice to their work and everything was set.
My boss went back home to attend to some other things while I and my guys stayed behind to be on ground Incase there's any place that would need adjustment. Meanwhile the weather was clear from that time till 10am.
At exactly 11:00am, the weather changed instantly with a thick rainy cloud. The event is yet to start, although some guests were around and the more the time ticks, the darker the weather becomes.
Not up to 30minutes of this sudden change of weather, a very sharp and loud thunder struck and immediately an heavy breeze started performing signs and wonders. We rushed into the tent and tried fastening some ropes.
Just suddenly, rain started dropping as if God was pouring water from a bucket to earth. Lol. At this time everyone ran out of the tent because it was shaking and logs of water on top were getting larger and heavier. We used long pipes to pull up the tapolyne so that the waters could run, but it didn't yield positive result as expected.
The storm was heavy beyond ordinary, the outpour was out of this earth. We tried our best to make sure the tent doesn't fall, but the water became much and the tapolyne could not Withstand the logs of water on top, and the tent went flat to the ground. So heartbreaking 💔.
At that moment, everywhere was disorganized, people sorted out means to cover themselves from the rain, some ran into far away nearby houses..
The problem...
It was later we found out that two men in the community was behind the strategy. They did that because they were not settled with money before the event. Actually, they were three rainmakers in the community, and they made it that if you want to patronize one of them, you have to pay homage to the others otherwise it won't work.
So the organizes settled only one and the other two teamed up to scatter the work of the one they settled. At this moment, rain was still dropping, the greedy rainmakers demanded for N60,000(about $120) to stop the rain.
They did it intentionally and were proud of their act because they were parading up and down to be noticed.
They had no option than to pay and within 20minutes of the payment, rain stopped and there was sunshine. No be juju be that? Lol
It was an extra work for us cos we started the work from the scratch again.
We most times underestimate these powers but somehow, they are still in existence. But las las, na God power sure pass(God is the greatest).
Thanks for reading.
Accept my poor grammer
24th October 2021