Even the smartest falls to foolish people...
Good day guys, I'm sure you are cruising your weekend with enough rest.
I have a story to tell, its content is a now daily happening in the modern society.
First of all, do you have those people that request for bank card, phone numbers and bank verification numbers as friends or relatives? A typical Nigerian guy that's open to all manners of friendship on social media would relate more to this.
Incase you've not heard or seen such People, they collect these details to buy Cryptocurreny or airtime at a discounted rate, or create an account on a site to hit at referal bonus and etcetera. Just like some airdrops that demands a targeted number of referals to withdraw, they tend to use the phone numbers to either open account on the site or social media accounts. At the end, they return the details to the owner with an appreciative token say $2 or $5 as the case maybe.
Let's get down to the story...
Three days ago, a friend of mine(friend I met online) messaged me on Whatsapp at about 7:15am, I was rushing to work then, so I didn't opened the message till I got to work. The message reads; "Bro please help me out, someone I gave my bank verification number to use in running a referral scheme has scammed me". I first shouted at him, "how could you give your BVN to someone to run a referral stuff?!" He tried to explain that it wasn't like that bla bla bla...
Hold on first, they say show me your friend and I'll tell you who you are" He's my friend, yes but I'm not as foolish as he is. Lol. Actually the guy used to be smart, cos we normally run online programs and it always baffles on how he does his things to get lots of wins.
I calmed down and put a call through to him to thoroughly explain what happened. He said the guy offered him $3 return for him to use his details to register on an app(loan app). Sorry I can't mention the name of the app. You know when you're in qeust for Money, any figure counts, so $3 looked like $100 to him and and happily gave out his details.
What did the guy used the details for?
The guy that collected the details used it to borrow money from the app and the messages were being directed to the real owner of the details. Do you know what? During the time of registration, the owner of the account was asked to send OTP to him and he happily sent it. There's God.
The guy gave me the screenshot of the SMS where they stated that he has just 2days to pay back otherwise they'll term his pay with bad credit.
You might be wondering how much did the guy borrowed, it's just $5, yeah just $5. Being broke is a bastard. Even the sc*mmer is broke. Lol. (He had the chance to borrow money with someone's details and he just did $5 hahah)
We started finding means to resolve the issue. I advised him not to pay, do you know why? If he pays and the guy is still with the login details, he might go again and borrow.(That was wisdom from above. Lol.). Meanwhile all these while, the sc*mmer refused to attend to his messages, he refused to give him the login details to the app. Wahala!(problem!).
I profered another solution that he should contact the customer care via any means such as email, Instagram, Facebook, or Twitter. I forwarded all the links to him and he did so. You don't expect Instant replies to issues like this. I told him also to check if he used his number for the registration so we could go for "forgot password", he checked their conservation and saw that he also forwarded his number to him. Meanwhile before now, we had tried to retrieve password with email and it didn't worked. We tried the number to reset password, it was successful but till now, it's been unable to login.
Yesterday night, he messaged me again that they've replied his mail and the mail was so heartbreaking 💔.
Hello mr...

We have looked into the complaint raised about your BVN being used on the *** app.

Please note that the Registeration process on the app has several levels of checks to avoid fraud and impersonation. At the point of registration, the message that was sent to the registered BVN phone number had a warning of not disclosing the OTP sent to anyone.

By disclosing the OTP sent to you to a third-party you granted approval for an account to be created using your BVN on the app.

Thank you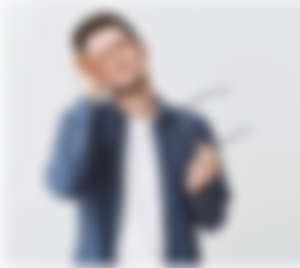 Image source from freepik.com
Till now, we've not gotten a solution to the problem. The app has refused to allow login and the warning messages are still dropping on a daily basis.
Please no matter what you do, don't trust your bank details with anyone, permit me to say, even to family members that you are not so sure of.
Thanks for reading
The story is real
23rd October 2021