You Are A Regular Or Seasonal Crypto Trader?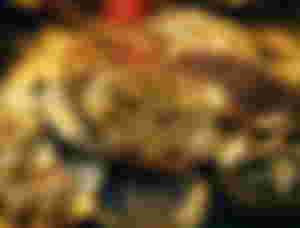 Bullish or bearish whatever the market situation is, what you prefer about crypto trading. Is it worth to be a regular trader and doing buy sell for less profit or we can wait for a big jump to earn big profit. Both are good strategies for traders, specially the seasonal trading specially when price is dumping and we have no chance to make profit from our invest on particular coin. Alt coins that often pump can be our choice and for crypto coins pump dump overnight is a very common thing we mostly observe.
According to personal point of view, I may prefer both with different among of crypto. A little amount can be trade regularly for a little profit if we can hold for long time that will be a very good step for future big profit earning. Reinvesting can helpful sometimes. I'm writing these positive words about trading because recently I made a profit from my trading of 24 hours, amount was a little but I'm really very satisfied and wish to invest regularly. I think regular trading has high risk of lose but when we can hold for long time that will be good for our asset producing.
Actually I can't say this earning "profit" from the trade actually this is asset increasing trade where we can double our coins or can earn some extra coins, if we are lucky enough then the coin have chance to be double, triple or more. It depends on market status and the price pump dump. Still everything is unpredictable but research can help always to make a wise trade. Regular trading doesn't assure the regular profit, seasonal trading can be more beneficial.
If we can sell in a good price when pump and buy again when the price dump then we can increase our assets for investment and there are many investment ideas available around us, just need to be wise enough to take advantages of these investment plans of crypto coins. Our focus should be increasing asset and we can earn profit automatically. Regular or seasonal trading, decision should be wise and should have patience to hold. That's all I learn about crypto trading.