Who doesn't like the rain of cash?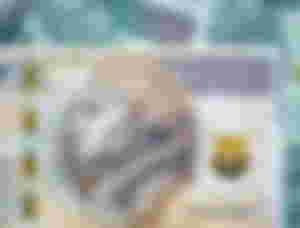 Cash rain idea is awesome, specially the rain is for cryptocurrency. I enjoyed yesterday cashrain offer from one of my crypto distributor friend who is supporting me for a long time by giving tip on my posts. This going to be run for a week and I'm going to attend the post theme soon. Last night I couldn't sleep well because I was damn busy. I'm still feeling good and energetic and wish to write posts on given topic this evening if there will be no other activities. No problem because I've a week so I can make it before the time end.
More or less our priority is money. When it can improve our personal finance then why not we try it? Rain of cash sounds a golden chance for promoting anything specific. It would be nonprofit for the person who arrange this kind of event or arrangement for a community of user but I believe this massive cash distribution going to be successful when we try to promote any brand, product or site. Here user and site owner both can discover something new when earning money from it.
Honestly I become fan of this concept and I wish the purposes or goals behind this concept may prove beneficial to everyone. In crypto world we are familiar with airdrops that many new coins offer users. And the cash rain concept will be best idea for promoting goods,brands and sites that need to have huge traffic. Actually I'm still learning and trying to discover something new from this concept. Indeed the idea is awesome though it needs time to be popular among we people.
Many can have chance to take advantages of this cash rain offer of bitcoin cash (BCH) and other sites can adopt such awesome concept. The rain of cash is not a contest with lots of conditions and requirements. Its open to all but you have to interact more and helping others to be a part of it. I tried it for the first time yesterday and I want to try it again and again. Honestly I'm not good at interacting but cash insist me to do it.
Hope you all are enjoying cash of rain somehow, somewhere, successfully. Good luck for more rain of cash that can fill your all necessities.