Where do you want to see yourself in the next 5 years?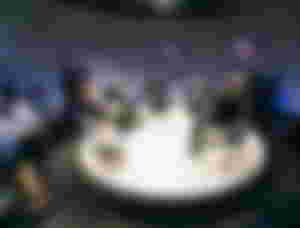 Where do you want to see yourself in the next 5/10 years?
More or less we are familiar with the question right? Specially people who attend job interviews mostly need to answer this to the employers. If you confidently answer this question, employer can be impress with your answer. Just imagine the answer of an aimless person. We don't know or have idea what will happen in next 5 or 10 years but a employer expect to hear something positive from a candidate.
Most of the impressive answers of the question are, " I want to see myself in next five years having the top rank in your company." or something like, "I want to see myself playing the leading role to lead a success business in your company." and so on and on. To test your confidence level this question designed basically.
Now if I ask a crypto trader that where do you want to see yourself in the next 5 years? What will be their answer? Any guesses? I guess the answer will be like they want to see themselves in the moon because all we crypto lovers and traders want to see crypto currencies to the moon and a crypto trader would go to the moon when the price of crypto will go to the moon. Sounds funny but not impossible.
Today I got a flash pump notification and it was about ethereum. You may saw it was hit 1300+ which was bellow 1300 for several weeks. The pump is not that big but still a piece of joy or positive vibe. It gives us the hope for next five or ten years when we will successfully achieve our financial freedom for lifetime. I become really very hopeful to be honest though things are unpredictable and changeable. Nothing bad on dreaming or aiming big and that also represent our positive and confident attitude.
Maybe we can't afford our house in the moon in next 5-10 years but having financial freedom or arranging a passive income source will be enough for we crypto traders. I have only aim this year and that is earning more crypto coins for the bull market and it may takes several weeks or months. I think having goal for next 5-10 years help us achieving them and crypto lovers can have such big aim.
Aim big, dream big and keep working on it. It may takes 7 years instead 5 years but it can be possible if we can hold patience and keep trying.