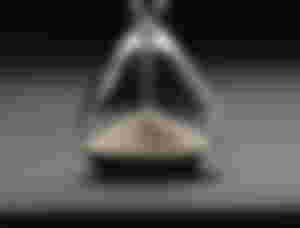 Jack wants to be a freelance photographer but after his graduation he is getting family pressure about career. His father always scold him because he is not like his elder brother Alex. After graduation Alex got a government job and he was passionate for it and it was his only goal to achieve. Now Alex has wife and his own family, a regular job and guarantee of lifetime. Yup you heard the right, I told lifetime guarantee.
Jack always scold by his father and he never ever encouraged for his passion and that was photography. But Jack set his own goal and his father always compare his life with his elder brother which is more discouraging to Jack. His father think, Jack has no future and career, he doesn't try for government job. How silly he is!
Not necessary that he should have the same passion and goal like his brother Alex. Its our own life to choose our own goals. But Jack is fail to make his father understand this. Jack's father only knows without government job our life is a waste. Government job has several facilities, Securities, bright future and so on. After retirement government job pay pension and so on.
One day Alex got died and the father was seeing dark future around. He is getting mad on Jack now. The pressure of family now to Jack and he won several contest by capturing photos and earn good sum of money. With that money he runs a successful business.
His father realized later, we can't kill dreams to live a life. Over pressure and workload may cause of early death as happened to Alex. He tooks the family pressure on him and got died young. The most painful thing was that his father never asked him that what does he wants. Alex was good painter but he sacrifice his painting for family responsibilities. He compromised his dream and well being as a result he died young.
His father now realize so many things as Jack got success is his photography career and business later. He understood that always following our dreams and passion is a life. Continuous compromises and sacrifices kill us inside and stop us being creative.
Life is one and where there is no guarantee of life there how a job can be a guarantor of life? We do job to live a better life, what if we sacrifice a better life for job? That can't be a life. Living a robotic life is not a life where we kill our dreams everyday.
Jack's father was guilty because he took almost his whole life to understand such things. So we should follow our dreams instead being a robot which only programme to live a life according to other's wish.
One day we all will die, before that we should learn living a better life. We shouldn't force ourselves for something we didn't choose to have in our life.
Original Writing By ©SHOHANA 2021