When Crypto Is A Bonus For You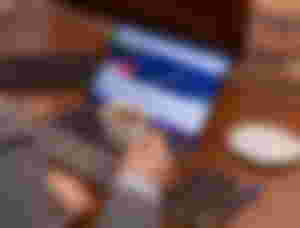 Cryptocurrency designed as global digital currency and wallets are user friendly too. When crypto currencies can be consider as bonus? When you are already earning a decent amount from your job or business and invested on potential reputed coins. Yes, the profit can be consider as bonus because you are able to hold it until the price of crypto is up. This is really great that when we get some free money or profit from our money that we can afford to lose.
This doesn't mean I'm not happy as a crypto dependent. I'm happy as a crypto earner and investor but if I had other income sources that help me covering my monthly expenses at least, I would prefer investing on crypto more and that investment would be my own earning. My only regret is that when I need of money the market show red signal which means down and when I sold out all coins the crypto start pumping so I can't taste the awesomeness of crypto currencies holding and make profit from it. This is really a sad part of we crypto earners or crypto dependents.
So people who decide to invest their extra money or income for crypto have maximum chances to be a future millionaire and billionaire. Definitely crypto earning is a bonus for them because they can hold coins as long as they want to hold. So bear market doesn't affect them as it affect people like me. Sometimes I wish to have some other effective regular earning source that can cover at least my monthly needs. Sometimes its hard to hold because our necessities knows no law.
Honestly I'm a happy crypto earner but it my financial concern that I never want to run out of money or empty pocket and this scare me most. I wish someday I'll be able to earn crypto as a bonus and can encourage others more to be a crypto entrepreneur.