Waiting For Crypto Pump Or Dump?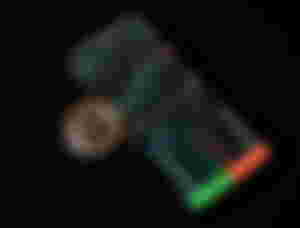 Sure I'm not the one who wait for crypto dump after selling assets. Recently I observed a little pumping of my favourite coin or asset. I thought I'll buy it again in next few day but my bad luck the price is pumping for my favourite crypto coin. Now I'm holding stable coin USDT in my Binance wallet and waiting for the moment when the value of the coin dump and I can buy again. After buying I'll wait desperately for price pumping again and this seems to me like a chain system. So both pumping and dumping is a expectation for investors and traders.
There are huge coins why I don't try buying some other coins as asset? Actually I have a limited selection of my favourite coin that I not only trade but also earn from different crypto paying platforms. My aim to grow my current asset not aiming to exchange assets to my local currency. So I'm waiting for a chance when I can grow my assets and this only can possible when price will dump. Waiting for the right time to buy and after buying I'll wait desperately for price pump. The cycle will be continue running.
What encourage me for regular trading? Actually the growth of my asset encourage me for doing regular trading. I'm still a newbie crypto trader but I'm enjoying doing this. I'm doing this near 2-3 weeks and already earned a little asset from my trading. My aim not to sell my assets for loss and I can wait for the price pump and dump(if necessary). As things are unpredictable here in the market but here my all assets are my own earning. I invest time and efforts to make the asset and now with the aim of big investment I'm trading and taking advantages of price pump and dump.
Golden opportunity of pump and dump luckily we experience but we shouldn't sell asset if we don't have any emergency need of money. My strategies are open to all and I always share the way I'm going and growing. I'm expecting a good gain from my current asset as I can wait for next six months, because I can hold assets for next six months max, after that I may have to cash some of my assets. No one want to experience the loss but sometimes we accept it because we need money to make stable our personal finance.
Honestly right now I'm waiting for a dump and BTC is 24k now. Bellow 20k could be helpful to me to buy more assets and hold them for pump or right time. My asset is not that big but I'm hopeful to make it double or triple someday. Working on it, let's see what happen! Hope you have a better idea and choice of coin for investment. Wish you best of luck.