US Binance Made Ethereum Trading Free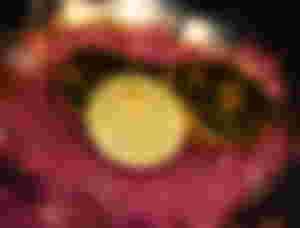 This morning when I was scrolling news about finance and economy, a news grabbed my attention and it was about ethereum trading on Binance. Before it has fees but not according to Binance US officials tweet and their announcement in blog there will be no fees in ethereum trading. Its not a rumor as I checked their blog and tweet both. This sounds really great and waiting for the moment when it will be available globally.
Binance alway bring something innovative and awesome and I'm a happy crypto trader with Binance for a year. I became a verified user of Binance last year and using p2p trading, converting coins, buy and sell etc. I'm really very satisfied with the service of Binance and this kind of trading offer really very awesome though its limited to US now but later we can expect more awesome offers for world wide Binance user.
The customer service of Binance really great as I often knock them for my personal trading and transaction and they reply fast and take action fast. I use their app which is fast and secured enough. Last one year I've experienced the awesomeness of Binance service. Best wallet ever where you can trade with zero worries. The news make me hopeful that someday we also going to have some awesome offer like this one.
Who likes to pay extra charge or fees? There are many kind of crypto swap charge crypto traders that sucks. Binance is not only a crypto wallet but also there are opportunities to earn crypto, stake crypto and almost all in one. Here all cryptos are listed so you have no need to have multiple crypto wallet for trading. Buy and sell is regular and common trading in crypto wallet and when it charge a less fee or zero fee, its indeed a good news for traders.
I'm a seasonal trader but for US Binance users now going to enjoy their regular trading on ethereum. Recently I swap a token to ETH and that charge me more than a half but no problem as it was a lesson for me and now I've learn from my mistake. I wish other newbie traders learn from my mistake too. So I share my crypto experience as a blog or article. Binance is my all time favourite crypto wallet and I feel safe when securely keep my asset on my Binance wallet. I appreciate the great offer for US Binance users and waiting for more awesome offers for global users in near future.