This Earth Will Show Us Everything Before The Death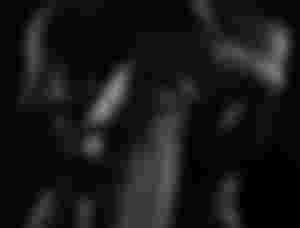 Unsplash Images
Recently something made me shocked but its normal for many. Few years ago I saw a man in social media making videos and shorts by having a get of of a lady and many people was shocked because the man looks too good as a woman. The man possibly fall in love with the girl he transform later he decide to change gender and he become a girl by having surgeries and this surprise me recently when he become a complete girl by changing his body parts that indicate the sign of a woman.
He is no longer a man now and he is a woman with the body structure of a woman. I know I shouldn't talk about someone's personal decision but honestly I always love the decision of Almighty creator. Many viewers commenting on his video that transforming from male to female was fine but should respect the women's body parts. Reason behind this comment was the dressing sense of the guy who transform to a woman.
He was born a man and he was not bisexual, guy, lesbian or transgender but he decide to transform to be a online sensation and he became too but I'm sure he going to regret on his decision in the future and I'll explain why. God knows what is good for us and we were created by him with care and love. Its true that science and technology already progressed but it never can compete the creation of God. If you are a believer and already realize the creation of God, you'll agree my words.
Now the guy active in social media and share videos by representing as a beautiful woman and shows different body parts to look more attractive. But he always suffer from different kind of health issues and I'm sure his earning spend on his treatment. He decide something like against God and he is not fine with that.
Being woman naturally is a blessing and we can't have the blessing forcefully. If he were a bisexual and get surgery to be a woman could be fair because a person has right to live a normal life. But transforming male to female is like bringing more health complications. Once I had regret that I'm a woman but now I feel blessed to be a woman and if I were a man, I must accept the decision of God. Gender is less important to me when being a human is more important.
My concern is not only that he transform his gender from male to female but also my concern is health complications that surely affect the inner organs of a body. Maybe science and technology has solution of it but how long? One day we all have to die and our soul will leave the body we are having right now. Nothing seems impossible in this earth and it feels like the earth will shows everything impossible and against nature before our death. Self acceptance is really very important and we should accept the nature and way creator created us. What do you think about it?
Thanks For Stopping By!