Things That Can Makes Us Feel Down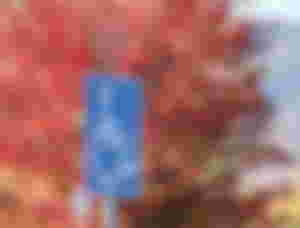 Are you heathy? Blessed enough to earn your own livelihood and can move one place to another without others help? You are really very blessed and I'm too. But why handicapped people are so creative and work better than us? This make me feel down that what I did or doing as a normal human being? I often ask to my conscience, why I can't do something extra ordinary when a handicapped person can do!
Actually you know what, we are not physically handicapped but surely we are mentally disable and that disability is the actual disability. And this disability ruin our all eligibility. Such a shame when we allow ourselves to be such disable personality even we are physically and mentally healthy and can do something extra ordinary. We allow ourselves to be lazy, we find comfort. Why suddenly I'm talking about this? Yes there is a reason I'm going to share.
Today when I was scrolling a social media timeline I saw a boy has no hands but he become topper in the exam by writing via his leg. How challenging is this? Can't even imagine myself writing using leg instead hand. These people are live example of our disabilities, because we are healthy with all organs but we are unable to bring our own happiness, become frustrated and complain to God for having a worse life.
After seeing the lifestyle of handicapped people we should ashamed on ourselves because we lose before trying and fighting, we get frustrated before the right time and before work on something good. Not only the handicapped boy is the only example but also huge creative handicapped I personally met having creativity and abilities to make money and become self dependent. If they can, why we can't? Because we don't believe, we don't try and we forget counting our blessings.
As I said, our disabilities are in our mind, allow it to work. We can learn from handicapped people as they are the live example that how eligible we are and we can do something better as we are already blessed with physical and mental health. Don't waste time counting failures, there is no specific age for success and your trying, investing efforts are already a success itself if you are wise enough to feel the success. Only winning is not success, learning lessons also can be considered as success, if we believe!
So this is very natural that other's disabilities makes us feel down, specially when we have no disability and we are blessed enough with the physical fitness. Promise yourself that you never stop being creative, never stop learning, never stop practicing and never give up. Disabled individuals can teaches us the lesson that none can teach us. If this down feeling help us to be creative then its fair to feel down and keep continue learning from living creative disabled individuals.