These Days Everything Is Fair In Finance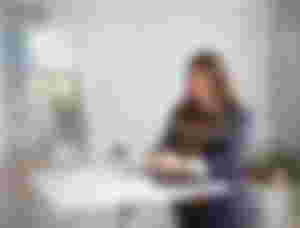 We are living in a age where everything is sellable and buyable. Nothing is free in this world now and everything seems fair in finance. These days teaching is a great source of income for teachers and its look like very professional business for many individuals. Why this topic today, you may ask. Because I saw something cheap but somewhere its fair too because we all need money and work for earning it.
Teaching is a noble profession, I feel bad when I add the word profession with it because teaching shouldn't be a good that we can buy or sell. But these days teaching is not free even beside school kids need to attend the coaching classes or tuition classes for learning more but in the past we only attended school and spend time on playground when we are done with schooling for the day. In the evening our parents helped us preparing home work that we learn from school. No coaching, no tuitions and no extra classes to attend to pay more fees to the teachers.
Business seems everywhere and education is not a major part of it. Teachers find it easy money making source because here they have no need to invest a single penny but can invest time and knowledge. Thing that surprised me a lot was that, a student of kindergarten taking tuition in the coaching class but how much this is necessary to them. Probably necessary because of two reasons. Either their mother is illiterate or busy working woman who can't spend time with her child or children.
You may not wonder that, in cities kindergarten schools are available in each roads. Sometimes 2-3 schools are in a raw. Salary of teachers are poor as most of the teachers are doing teaching not like a professional but like a volunteer. The salary is a little like not even can be a pocket money. Coaching classes now a part of business, teachers become commercial and find more students to run their coaching classes cum money making scheme.
Not only teaching but also some other sector of learning or training charge big money. Rich people are careless about spending money and these days almost everyday or I can say everything is sellable including education. And this is fair enough in finance.