The Way We Can Grow Our Assets In Crypto Wallet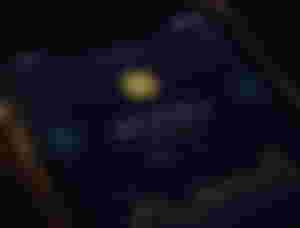 The all we need to research more to be a good crypto trader. I'm a random trader who believes in both regular trading and hold asset for big jump. Now question is, how we can grow our assets in our crypto wallet. I'm using binance wallet for trading purpose. When the coin or asset is up, I prefer to sell and when the price of the coin is down I prefer buying and the new amount is little bigger than before that I prefer investing to make more.
Its true that market is not going to move as we want so we can take risk of 50% of our assets in our wallet for regular asset growing. Buy sell is accepted world wide and nothing bad on that specially when we have chance to experience loss if we are unable to hold assets for long time for something big. The 50-50 concept really a good idea for me and I've increased a little from my asset. It feels like my assets are giving birth of newborn assets lol. The concept is pretty good and can bring big amount of assets when we have big amount to trade.
I'm a new trader in crypto world but I'm really very hopeful with my trading. Its not regular because some coins act like stable so I've no option left except holding it tight. But I'm planning for something big in near future when the price will go to the moon and half of my asset still saved securely for the big pump. The strategy could be old one for you but its new to me and profitable enough.
Let me explain the trading 50-50 concept more clearly. Half of my asset will buy stable coin and half of my asset will be on holding for big pump. The half that convert to stable coin will be use again buying asset when the price will be little down. For big assets when it pump only a cent can bring big amount as profit so the more asset, the more profit and growth. This was my personal strategy of growing my crypto coins or asset and don't consider this as financial advice. Do your own research when trading and investing on crypto coins.