The Way I Define Crypto Coins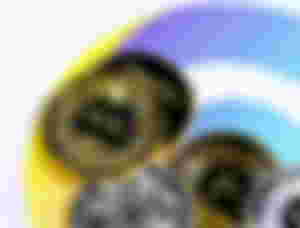 This may sounds funny to many but I define crypto this way. Wanna know how? I'll discuss this on this post and some of you can agree more. We all know that BTC or Bitcoin is the father crypto coin amongst all crypto coins so who is the mother of crypto? For me ETH or Ethereum is the mother of crypto currency. Why I consider Ethereum as the mother crypto coin? Yes, there is a reason behind this. Let me explain the interesting incident I've experienced when converted my tokens into Ethereum last two years ago.
Two years ago I convert my all tokens and coins to Ethereum and when I look for a trustworthy source to convert them to US dollars I was scammed. The money worth $50 dollars. I was upset though I had more. I decide to hold and you know what, it jump near 2x and my grief of losing $50 dollars gone. The jump of Ethereum helped me overcome the loss so I consider Ethereum as the mother crypto coin. BTC is the king and the father coin of crypto currencies so later I decide to buy a little father coin, mother coin and also their children coin hahah! 
Investing on multiple coin is the wise decision as we can expect a jump of them. At least a coin can be hold for hold for long time when we invest on multiple coins. The mother coin Ethereum  start pumping when I recently invest a little amount and it encouraging me to convert my all earning to ETH. Two years ago the goodness of Ethereum  was experienced by me though I learn a lesson from the scam site. The scam site was a trap where you can send crypto but never going to receive it. Thanks to Binance for helping me holding crypto in a safe place and also can exchange safely by P2P trading.
Many says crypto is not a girly thing but many girls like me paying their attention to it and define it as they love to enjoy. We girls try to make things special and we also consider crypto currency special and name it as we like. So BTC and ETH are parents coins when some other coins in the market can be consider as children coins. This name according to the value. Both BTC and ETH valuable to me and I just hope that I can hold these parent coins till the bull market because I'm expecting at least 2x profit from it for such a long time.
Parents coin are more reliable and trustworthy, don't get me wrong because this doesn't mean that children coins are not trustworthy. Long time holding a good reputation is really does matter. Even haters troll on parent coins when they are start falling down and negative prediction also spread like a rumor in the air. Memes and trolls are very common about coins. Many reputed and potential coins broke many hearts as you can remember about LUNA. So the all we can, stay positive and invest as much we can afford to lose because later blaming coins is not good because holding for long time can bring something fruitful. 
Crypto earners like me should be happy as much we can earn because the all we invest is time and if good time will knock our door we can expect a good profit. The all I believe, where there our life is unpredictable there how could we expect guaranteed success all the time in life. If we can't afford to wait till the bull market, crypto is not responsible for this right?