The Power Of A Little Amount Of Crypto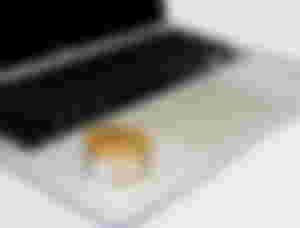 More or less we all crypto lovers and traders are familiar with the power of crypto coins. There are many small amount holder exist in this field and you can count me one of them. At the end of 2017 I had $100 worth Ethereum and I was scammed $50 worth Ethereum when tried to exchange it from a third party site. I didn't checked the review about the site and did it like a fool and blind. My heart was broken for the loss. I left $50 in my wallet and hold that little amount for around 2 years. After holding the little amount for 2 years I saw it turn to more than $150 which removed my grief for losing $50 by trusting a scam site.
Today suddenly I remember the incident and can't wait to share this positive vibes with my crypto lover friends. Even a small amount of crypto can pump after holding it patiently and I'm a live example of that good experience. For me it was 3x pump and I wished I didn't leave earning crypto those years because the amount could be bigger for me. I enjoyed the pump even the amount was not that big.
I can't imagine the profit a big investor or big amount holders make from crypto but I'm sure their happiness is 10x more than mine. Crypto currency make me hopeful and inspire me to hold as much I can afford to hold. Recently after a little pump I became emotional and sold out my little holding but I'm not yet empty thankfully and trying to earn crypto almost everyday. My dedication for earning become double because I've experienced the awesomeness of it as you already read about it above.
Actually I believe that, we shouldn't underestimate the power of a little amount of crypto because it can be something that we hardly imagine. See, this positive incident happen to me after waiting two years so time is money and the holding was small amount that I could afford to lose so when its pump and I earn a good sum it was like a bonus money for me. Honestly I'm a bad risk taker and hardly can hold or accumulate big amount when earning crypto everyday. My earning is little but after 3-6 months when it start pumping, I get a good sum that can cover my expenses for several months. So this is the power of small crypto earning and holding.
I try to motivate and encourage myself to hold because my past experiences with crypto was positive. I also encourage my friends to invest on it that they also can experience the awesomeness of crypto currency. In my crypto related blogs I've written a line almost thousand times and that line is, "Crypto is a life changing asset that changed many lives in a positive was and count me one of them." The green signal of crypto market makes us more hopeful. Crypto helped many bringing their financial freedom and I want to see myself on that list too.
Many negative reviews also can be found from crypto haters because they couldn't wait to experience the awesomeness of it. I wish someday they can afford to hold crypto for a big pump and enjoy the awesomeness of it. I want to see crypto haters become crypto lover asap. Hold at least a little and it will surprise you someday as it surprised me many times in last six years.