The Moment We Should Refuse To Help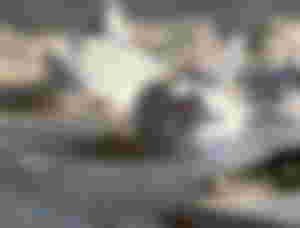 Unsplash Image
People are colorful and one life is not enough to meet colorful people in this world. Once I met a lady in my real life and she showed me that how helpless she was! I was really touched with her poor condition and decide to help her financially. But she was not innocent as I thought and I got that when I spent 3-4 months with her. It was a good friendship but I really don't like people who pretend to be something they are not. She pretend like she is poor and helpless when her parents are having their own land and she has support of her relatives too.
She almost beg to me to get a online working opportunity so I helped her creating account and working but she was not good in English and I told her not to copy paste and not share anything that looks like abuse or something. She did both. She was finding short cut and her boyfriend suggest her to copy paste other's comment and do the same comment of the post. She was such a...! I can't find the word that fit the woman. Two months I worked for her and when I handover password she did the mess.
This is the time when we should refuse to help others who doesn't deserve the help. She also use bad words when she was caught here in the site where she was doing copy paste job. I suggest her not continue there and gave her payment. Few money was left, she told me to keep it at that time. Recently she asking for more money when I worked for the account two months and she spoiled everything in a month, how could she ask for more money when I already paid more than she deserves. I really wonder and learned my lesson. This kind of person at the beginning pretend to be helpless and honest but later we can see the true color of this kind of people. If I call them snake then it could be fit for them.
She is blind about her boyfriend and she obey the guy like a slave and there is a reason behind that. The woman already left her first husband and now she has a boyfriend who rule her as he wants. I really don't like people who doesn't use their own brain and let others rule them as others want. Recently she asked for more money and other online working opportunity. I sent her my YouTube tutorial because this time I can't work on her behalf and she could be dangerous to my reputation. I refuse to help her by creating account and live support but she can do it her own by following my YouTube tutorials.
See I've learned my lesson and you can learn from my experience. First of all don't trust people blindly, try to know more about the person before offering the help. When you know that the person is dishonest and finding short cut with the help of you, just be alert and Keep maintaining safe distance. Don't fall into the trap when they want to use you for their own benefits and start depending on you. This kind of short cut finder never can get success because they are not honest to their job. The woman not yet contact me again but I really don't want to meet her again in real life. I'll send online help or support but I've no time for such dishonest people. She should be characteristic to find a help from a good source and dishonesty is a quality of characterless.
Moral of the story: Help the needy not those who pretend to be needy.