Short Films And Series Producing Can Be More Profitable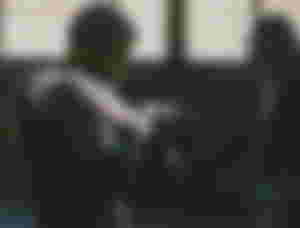 Before producers made big budget movies to earn big and made 2 to 3 hours long movies but time has changed. Now audience or public doesn't has time and patience to sit for 2 to 3 hours movies and they prefer now short films and series and a producer as investor should update himself/herself according to public demand.
So here we can see that short films and series are getting more popularity amongst audience. A short story or series takes short time and it saves money and time both. A long time movie mostly make audience feel boring.
Take me as an example, as a audience I watch a 2-3 hours long movie in 2-3 days because continuous watching make me feel boring and that's why I prefer short videos as short films or series. And for producers this can be profitable if the story is unique, creative and mind blowing for public. Indeed it could be a profitable investment.
Producers can save money on cast and crew. They also can save time for some other business. A producer who funding for a potential hit story surely expect good return and its a kind of business or investment. And a short film or series can be a Super hit with a creative concept and for that a producer need to hire a good director to make a short trailer of that to attract audience. A trailer to attract more audience though short movies hardly found making trailer.
Social media sharing or marketing can be helpful to promote producer's short film. Some videos go viral and when it get more public attention, it earn good profit. Hit music, short movies and hit series go viral faster and producer can make money from monetize page or channel of Social media. So a short film or series can earn from different sources and its really very profitable for a investor or producer.
Once a boy from our city start producing short film for YouTube and that short story was not produced by himself alone, it was a group work. They marketing their video on social media. They made a good start but the story was not strong enough to attract audience. But I must appreciate their first attempt. They took a good step but couldn't use their money to a probable hit story.
So a short film or series should have good story and talented actors to represent the story perfectly and a producer will surely earn good bulk from it. Investors prefer innovative and creative ideas to invest and its same about a producer. So when a beginner start career as a film producer, should study on public demand. They also should focus on good story,actors and it will be indeed profitable. And it will contribute to their financial stability and they can afford funding for next films. What do you think about it?