Sharing My Recent Best Days Of Life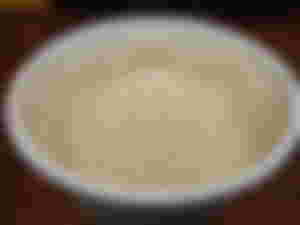 Today in this blog I'm going to share my recent best moments or days of life. At first I would like to begin with the day I had coffee with my most favorite person and he is my fiance. It was 10th January which means 17 days ago we had a date with some quality moments. He fed me coffee, dinner when he came to visit me in my city.
We went to a beautiful park and it was like picnic. He brought my favourite chocolates as always. He made my day by being with me all day long. We had lunch together that day. He always make my special because he is special to me. I love him a lot. He knows how to make me feel love with him.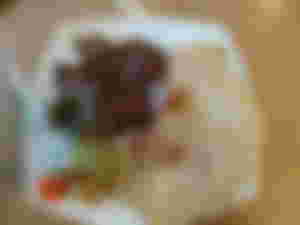 He ate a little and I've finished all the meal as always. He can't eat much when he travel a long way. We are in long distance relationship but our bonding is better than couples live together. We are waiting to get married asap to complete each other, we are still incompletion and we love to be in limit and having plan to live together forever after getting married inshaAllah(If Almighty Allah grant us for this.)
He fed me beef paratha as evening meal and it was a cozy restaurant. He always take care of my liking and disliking. He knows how to respect a woman as he do always to me.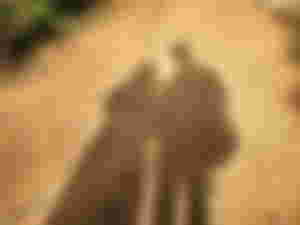 Each day I've spent with him was special day of my life and we are planning for more special days together. The concept of taking photo of our shadow was mine because we don't share our selfies in social media and internet. We take selfies but keep it as memory and as the sign of our special moments together.
This year January 10th and 11th was my best day as we had quality time together. He checked out a local gents hostel for one night stay and he met me in the morning, noon, afternoon and evening. He is a nice person because he attended his prayers on time inside the shopping mall we visited.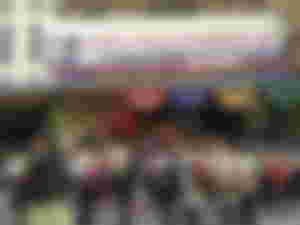 This year January 1, I've joined a kindergarten school where I'm teaching like a kind of volunteer teacher. Here teachers get a small amount of honorary, not salary so I consider this as volunteer activity. I teach mathematics and other subjects if necessary. So this is another best day of my life this year when I joined to teach students in the school near my residence.
Kids of this school are really very cute and I can't stop myself hug and kiss them. Cute little toddlers talk jumbled words that I love most. Kids also give me love and respect that I expect from them. A day after tomorrow we going to celebrate an event and this is a cake party for this winter. Before the end of winter we need to arrange the cake party event for students and guardians of students are welcomed to join.
Best days are many but I've shared recent best days because I've saved those moments as photo to share with the text. This concept of writing I got from the @Coolmidwestguy who host a cash rain event in read cash 5 days ago and I'm waiting for the next one to have a shower in the cash rain heheh.
Learn more : https://read.cash/@Coolmidwestguy/post-6364ce9f