Scarred To Lose Crypto Assets? See What I Did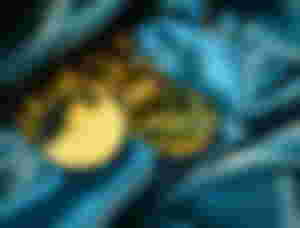 Rumors all real whatever it is, there is nothing bad to be careful right? So I become careful instead chosing to be blind in trust. These days reading a lots of negative things about Binance from several news and articles. Many says Binance is doing something like bank and our money their just a digit not the real cash. But I still love and like Binance for any kind of trading or transaction but to be in safe side I transferred my assets to Trust wallet for a temporary time.
Trust wallet is a safe place to keep our asset as we have full access on it and we have seed phrase as the security key. Though this wallet doesn't allow me doing p2p and some crypto tokens also not yet listed or added so I prefer this wallet to keep my assets for a temporary time. When all rumors will end about Binance I'll transfer back to my Binance wallet and keep continue trading. Now I prefer safety more than the asset pump.
My all assets are hard earned with the time. I didn't make it over a night, it tooks a lots of patience and time and I'm holding this with the hope that someday it will help me covering my all expenses of the year and I can ensure my financial freedom for a year and can work to make more crypto assets for another upcoming year. I've dream of building my own house but the money crisis sometimes doesn't allow me to have such dreams.
Responsibilities are bigger than my abilities so its hard to dream big. So I don't dare to dream big but a cherished dream always sleep inside. I'm concerned about my assets and you all have too. No one wants to face the crisis and hard time and we all work on improving personal finance. Until I get old, I'll keep working to make money and never want to ask for any financial support from anyone. This is the aim I would love to hold for the whole lifetime. Depending on others financially means selling our freedom or selling ourselves like a servant. After having a good educational background no one wants to be a servant, right?
Our financial status is important to society even important to family. Sorry that I enter to the off topic, let me get back to the discussion topic. Sake of safety of my assets I transferred my assets to a stable coin and transferred it to my trust wallet, you also can transfer it to metamask and somewhere you can ensure the safety of your assets. Make sure you have full authorization of your asset on your own hand.
As I said Binance is still my favourite but sake of being careful to my asset I can't take decision emotionally so I did the transfer professionally. Binance is really good and fast and best to me for p2p trading. Hope Binance will get back the good reputation and never act negative like others did to It's users. Hope the rumors will end and Binance will always take care of user's asset honestly.