Sake Of Ensuring Financial Freedom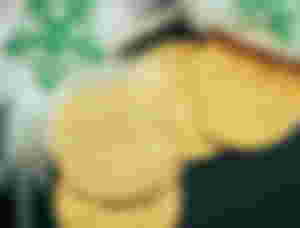 Image Source: Unsplash
Sake of ensuring financial freedom we are not depending on single earning source or opportunity. But what if an earning source would be enough to help us having financial freedom for lifetime? No I've no short cut plan for this even I don't like too. Today I got another blockchain based writing platform and it does pay for blogging but honestly I'm very tired of trying multiple opportunities because this way my focus, time all splitting which is stressful to me.
Blockchain bring different opportunities and recently I had bad experience in NFT field as became the victim of scamming. I stopped trying NFT because it doesn't worth my time and already snatched away my earning of a year. Though NFT is not responsible for this directly but scammers got a chance to teach me via this so I'm broken for trying more earning sources to ensure financial freedom. Crypto coins trading is good until you get stuck. Investing money and making money is better and not so stressful.
Right now I'm active with three writing platform and working with zero stress and I don't want to spend all my time on making money because at the end my hard earned money eaten by thieves ( hackers and scammers) so right now I want to make money as much I need to have to lead a good life. I've no greed of making huge money to change my lifestyle to luxurious. I'm not able to deal with stresses that I already had. Earning opportunities are many but we should take time and think about it, if the earning opportunity worth out time or not?
Sake of ensuring financial freedom I worked under pressure, took stresses and at the end my money was stolen by scammers. I was fail to balance my personal life and professional life and gave efforts that wasted accidentally. I'm not discouraging anyone to work hard to make money but I'm alerting people that they don't take stress and stop living a good life when running after money.
Money is important but not more than living a life. I may able to work hard again when money will be a motivation but the lesson I've learned I'll definitely remember it. I'll make money from multiple earning sources but if I find anything stressful then I'll definitely change it or leave it. Cryptocurrency is a hope and I'll try to earn more from my work and trading. We should remember that money for life not life for money. I understand the value of time in life late but at least before its too late! Ensuring financial freedom is required but living life is more important than everything. You are successful if you know balancing personal and professional life.
Thanks For Stopping By!