Online Course Selling Business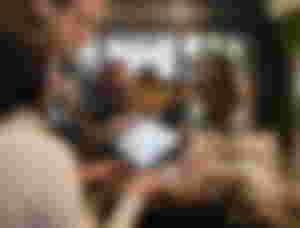 What an innovative idea it is! Right way to share or spread knowledge and skills. Online course selling is a great business concept that many creative people trying. They offer a small amount of money for each course but when thousands and millions of learner buy the course, it earn a huge amount. This is indeed innovative idea to make money. Skill never waste when we know the right use of it.
There are many talented people make a package of course and set a price that can be affordable for common people, as a result the course get top sell and the mastermind behind the concept of course selling can earn big amount of money. Sounds interesting right? When you trying to sell your skill via a platform, that platform will take a percentage from each course you've designed or planned. If you have your own social media page and website then you can sell your course individually to earn full payment. But here you may have to invest on marketing that usually a platform do for their marketing and selling.
For example, I know a girl in my country run English courses online and she has huge students who buy her English courses. She became popular in a short time for having good skill in English, she sells courses online via a platform but still she earn a decent amount every month that hardly possible to make at this early age. She is probably near 25 years old. She runs 10 minutes school online and students show their interest to those short lessons. There is no chance to get bored with those short classes. She also offer the course of IELTS (International English Language Testing System) which is necessary for those who planning for higher study to any European country.
Selling education maybe can't consider as business but this is the thing that can help us making money. If I say course selling a business that's not that wrong because here courses are also based on skills that not only belongs to our syllabus. Courses could be about technical fields like course of web design, web development, computer operating, programing, basic knowledge of computer and many more. The concept is really great and low chance to be fail. Already many teachers selling source subject wise and earning a passive income.
These courses are video tutorial and showing practically step by step. Learning become fun and affordable to all beside that a superb idea to make money online. Whoever doing this professionally, making really good money that good enough to ensure the financial freedom. If you are a teacher, you can try this too.