No Birthday Excitement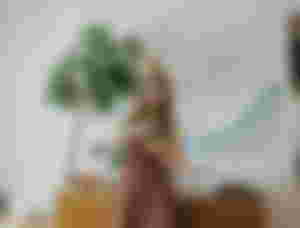 Unsplash Images
Its 4th of July today! Happy independence day America and happy birthday to me! I love me so I wish the best for me. Its my birthday today but I've no special excitement for this because I'm getting older and I want to stay young till my last breath. Why I don't want to be old? Because old people need support and need to depend on others which I don't like. I love to be self dependent and I'll work for it till the rest of my life.
Now I'm thirty plus and I feel like old because I want to get back my days when I was 20-25 years. People think I'm on that age but reality is different. One more year from my life gone and this is the thing that never let me be excited about my birthday. After my mom's death my birthday feels worse one. My mom died at her young age and I want to be like her and I want to be worthy of heaven too.
When I'll be wealthy person in future I'll celebrate my birthday with orphans by feeding them and helping them financially and its my aim in life. I want to do something great for this earth and people of this earth before the end of my life. And I wish I may achieve my good goals of my life. I want more blessings though I'm already very blessed in my life but as human being I want more from my Almighty Allah. I wish my dearest and nearest people live longer than mine.
Losing a dearest person is a pain of lifetime and death is better than a painful life. I already go through the pain when lost my mom at my early age and she also died at her early age. Birthday and mother's day seems painful to me now though every special day is a blessing of Almighty. I've no excitement for birthday because its an ordinary day for me and nothing special in it.
When my mom was alive, she cooked my favorite dishes and celebrate my birthday this way and she made my day the best one. I'm getting old now and I believe this doesn't worth celebration. Passing a year means I'm one step closer to my death and one day we all have to die. Many says learn living before the death and celebrate every joy in life. But I don't think the way they can think. Our perspectives to life will be different and this is very natural and expected.
For now I wish I could help poor people around me. I wish I could do something good that can impress my Almighty Allah who can bless me more and I'm waiting for more blessings to live the rest of my life. I wish you all keep me in your prayers that Almighty bless me with more blessings!
Thanks For Stopping By!!!