Negotiation Or Compromise Which One Your Prefer?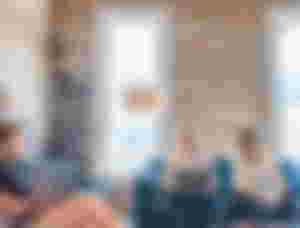 After completing academic study we need to look for a job that match our educational background or something we prefer. These days there is a tough competition in every job sector. Every business man look for quality with minimum investment which means they pay a small amount of salary for the job as qualifies candidates are many. So in this case will you negotiate of compromise the job because its not offering expected salary? Two kind of people will be ready for compromising salary, one who is a fresher and the other will be a needy job seeker.
A smart job seeker will represent how important he/she is for the job and will prefer a negotiation which will convince the job owner to pay the desired or deserving salary. But a job owner will be always a smarter person so as a job seeker you have to represent you as the valuable employee for his business. Not saying that compromising is not good but when you have quality and you are deserving better you try again for same kind of job where your talent, quality or skill will be recognized. So only being a skilled is not enough, we need to be smarter and sharper.
Confidence is the key. If you believe in your guts you can show yourself as the best and the job owner will get impressed with your confidence. Well, I'm not an expert on such things but I've experiment this in my personal life. Once I was very nervous in interview and I was rejected and it was expected and later I tried for another better kind of job and there my confidence made me selected and they asked me my expected salary and I straightly answer the amount. Later I knew the job offering the amount I was answered.
Negotiation is good because you studied hard and become skilled for a good job and not always necessary to compromise if you are confident even you would be a fresher with no experience. We didn't born with experience and skills and most of the job required experience and many people prefer doing compromise the salary amount for gathering experience when someone else with the same skill and quality getting his desired salary he deserves. Fact is, some can wait for the better option and some need job even the salary is low. Sometimes situation insist us to compromise and also get ready for it. Nothing bad there but if you deserve more, you should negotiate with the job owner at least once with full of confidence.
Its true that we get scared to lose when there is a tough competition for a job vacancy. Here we also need to be risk taker by showing ourselves high qualified and confident and deserving for better amount of salary. Every job owner will think about profit and he will invest on you only when you will be capable to bring profit for his company or institution. There is no job owner will invest on lose project so its up to you that how you represent yourself.
For our financial development there are many jobs available for young freshers. Young freshers are the future contributor on our economy. Old experienced employees leave their space for someone new but qualified and skilled candidate. Many young works on their skill development and they have no need to seek jobs, jobs seek them and find them for their quality or skill they developed. So when we are skilled, a simple negotiation can help us to get deserving amount of salary but when you are not confident enough then the job has maximum chance to refuse you or select you with a small payment that you may not expected for your work.