More About The Feature Of read.cash
Greetings everyone, thinking about to write blog since last night and finally I get time to write about my concern. Today's blogging topic is different than usual. Could be consider as random thoughts but at the same time you can call it my concern about our second home read.cash.
This is not something like I'm not happy with all features but would love to have some more features, if possible to include. Not sure my post will get attention of read.cash dev team or not but its a kind of friendly opinion or concern that I want to discuss.
At the beginning I was not familiar with sponsorship block and my friends tried their best to make me understand that how I use the dollar sign to add sponsorship block inside my blogs. It takes time to understand because my friends tried their best to guide me but I was a fool to understand everything late. Later after few days I understand that. Recently a new comer asked me the same in my article here. I wanted to guide the newbie with screenshot instructions but comment area here doesn't allow uploading images. So my point no. 1 is about adding feature that allow us to upload image with our comments.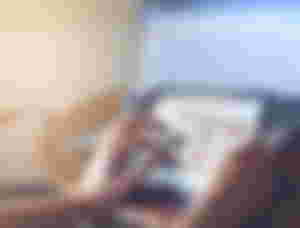 Well I'm already really very thankful to read.cash because the site is well designed and user friendly enough as I enjoy writing articles via my mobile phone. As a human being when we get something better we expect for the best and I'm not alter to it so my expectation to read.cash is pretty high.
Including messaging system can make a blogging site like a social media so this feature could be awesome but if it can't be added no problem because I'm not good at chit chatting and get bored most of the time. Not sure about the feature but sometimes I use I could use different fonts and colors on my text when blogging. This may possible but my little knowledge has no idea of doing such things with our text.
The thing or feature I miss to have some other blogging site I find that feature in read.cash and that is my most favourite feature of this site. When we subscribe our favourite authors we get notification when they publish a new article. Pretty impressive feature that should be added to all blogging sites we work for. This is a great addition of this platform and I have to appreciate this.
One more feature I like most and that is, we can mark notification by clicking only the option mark as read. We can share our blogs or articles to our desired social media by just clicking the icon of social media, this feature is available but still very impressive. All features of this site already very good and user friendly so I just wish to add few more features that may help us to help others by guiding properly.
Some silly wishes would like to share too. Development team may ignore it but I would love to share for my friends to make them laugh or smile. I wish read.cash have features like social media, users can go live 😶😛 share their stories and so on. Sorry just kidding! I'm expecting something like impossible because read.cash has It's quality and some social media feature adding means spoiling the quality. But adding picture with comment feature could be a great addition so if my readers can reach dev team of this platform please share this idea with them.