Sometimes visiting gardens really heal me. This is really good for our mental and physical health when we visit a garden or a place where you can find more trees and plants. Today I'll share about Marigold flower plant which has huge benefits beside supplying oxygen.
Marigold plant is a very familiar and available in my country. It has huge benefits. It can be perennial or annual, depend on it's surviving capacity. It has green leaves which is very much useful. In my childhood I've see people use the leaves of marigold plant as the first aid when our finger or other external body parts hurt or cut off.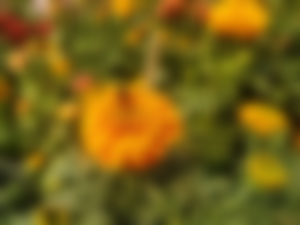 In childhood when we played on the playground we slipped and our knee or hand hurts so we used to have the juice of the green leaves of marigold. It helps stopped bleeding and get well asap.
Marigold flower plants grow up easily and the petals of this flower is also use as the seed. These petals when got dried we can use the dried petals as seed and again we can get marigold flower plants from it. A single flower can produce more plants if we collect petals carefully and spread it on fertile soil.

This plant is the best for a garden as it's beautiful flowers bloom and stay long time fresh. It has a soft smell that is very natural and nice. It has different color and size but mostly found the yellow and orange color marigold. I've added some yellow and orange color marigold flower photos with this blog.

On the local and traditional festival time we use marigold flowers for decoration and also make necklaces to wear in wedding functions. It's yellow color is very sharp and charming which grab the attention of everyone's easily. In our traditional wedding there is a ceremony known as "Haldi/Holud" when bride and groom both use turmeric on their skin.
Theme of this function is yellow so Marigold use for decoration and also use as the natural ornament of bride. Haldi or Holud means yellow in English. We celebrate this with new couple and this function arrange before the wedding day.

Marigold is a very useful flower in several functions and decoration. This year in February when our office was celebrating the function of welcoming new season, we used marigold flowers to decorate the office. Petals of it also use for floor decoration. I've shared a glance of my office too above in those photos where marigold used for decoration.
Many farmers cultivate marigold flower plants to earn good sum of money and use it for flower business. Marigold flower plant enrich the beauty of a house so the demand of it will never end. This plant also help our environment in several ways.
We need to be more conscious about planting more trees and plants for saving environment along animal lives. Already we are familiar with global warming and we can invite this to destroy our earth. We shouldn't play with nature, nature is the source of our life. This is the high time when we can take care of nature and natural assets around us. Before being late let's be conscious and plant more trees to save the earth.
All right reserved 2021