Kindness to the wicked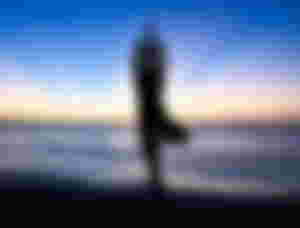 Unsplash Images Used
This is easy to give a lecture on kindness but difficult to confess the reality. How many of you can forgive the wicked or rude people you met in life? Maybe you are very kind and you can forgive them but let me be honest on that. As a human being I can't forget and can't even forgive but yes I don't take revenge but believe in revenge of nature so I prefer leave it to nature and ignore the person who was rude to me, harm me and disappointed me once in a life. Unfortunately I met such people and when I see them around me I don't feel good.
Once I was working for a community in a social media with the permission of admin. But the admin gave power to his moderators and he doesn't deal with rules and regulations. I was unable to follow a rule but the admin still gave me opportunity to share my work there. A junior moderator become rude to me and forced me to leave the community because I was sharing good contents there and having good support from the Admin. The guy text me very rudely and I just never can forget that.
Once the guy offered me to be moderator of his community but I deny because I had no time to take such responsibility and that could be the reason behind his rude behaviour later. My refusal could made him rude. Whatever, I left the community and joined the other to get the same support but a little compromise was also required as I gave 10% beneficiaries from my each work but it is still fine that I'm not working under the shadow of rude guy.
He looks like a jealous monster and I can't forget the behaviour and can't even forgive. I'm not taking revenge and that means I forgive but I can't be kind to the person who became rude to me and was not even sorry for that. This kind of wicked individual doesn't deserve the kindness but I'll prefer having safe distance from such people. I was hurt but if he was sorry then I could forgive but he was not sorry for his rudeness. Later I practicing blogging with a good community and few days ago that guy become moderator of the same community. I left that community right there because they doesn't deserve me and I've other communities to practice and share contents.
So I can ignore the rude guy by leaving the community he hired as moderator. Sorry I can't forgive such rude and wicked but I'm kind enough to ignore such people and don't take serious revenge that can teach him a lesson. I'm sure he will get back the same someday and he will remind the rude he was to me. I'm not going to teach him any lesson but I must keep safe distance from such people. Many people are kind and forget everything and keep continue working with such rude and wicked but I'm not that kind of angel who forgive and forget. I may forgive if the guy apologize to me but he was not. Now its hard for me to tolerate the rude around me. So I'm trying to maintain a safe distance and I'll always do that too!
Thanks For Stopping By!!