Kill Your Haters By Laughing And Smiling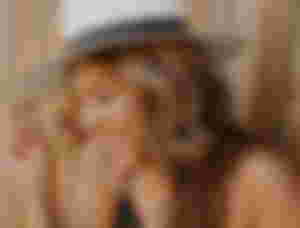 Suddenly the random thought knocked my brain so here I come to write a crispy random thought with my readers or friends. A saint even can have an enemy or hater so you are always bad in someone's story or some just become your hater for no reason and we can't make them stop hating us. So what we can do to kill them wisely? Title of this article already saying the answer of this question.
A hater or jealous fellow never wants to see us happy, never wants us to smile, never want us to laugh and chill out. They just want us to see broken, crying, hurt and silent so don't be so. Never let your haters win because they don't want us to see successful, positive and smiling.
So try to laugh when they are around you. If you don't have source of laughing just play a funny video from YouTube in your device and laugh out loud and your haters will either feel like a slap or feel like burning inside. So keep laughing and smiling, not at them but for your positive attitude towards life, stop counting tears when your haters try to hurt you, break you and insult you.
This really works effectively and I've tried so I suggest my friends to try it too. Our haters doesn't deserve to be happy because they doesn't want us to see happy. I usually ignore them and smile when they observe me. If your haters wants to quarrel with you just left the place stop showing his/her face and try not to cross the road they are passing. Haters are always ready to harm you so we should be more careful and ignore them as much you can. This way you can find peace of mind.
Some people doesn't deserve us as good to them but we can't be bad to them because we know that we are good and we can't pull ourselves to their level. So better we ignore them maximum time. If they try to cross our road better we change our road and always keep laughing and smiling to kill them.
This is not easy to change narrow minded jealous people who known as your hater. These haters can be poisonous like a poisonous snake so either we can leave them completely or we can ignore and keep laughing and smiling. Never allow them to see you helpless, heartbroken or crying because its make them smiling and laughing at you and you can't let them to do so. Be good to good, be good to bad but don't allow them to hurt you back. Whenever we find out your hater just try to ignore them as much you can.