July Seems A Long Month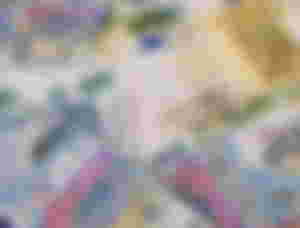 Unsplash Images
A day after tomorrow July will end for this year but this month seems longer than other months. Maybe it feels long to me personally because I had lost big sum of money in this month. We want to hold the time but when we going through bad time we want to overcome faster but it seems time is not moving.
Finally it will end with a big bad experience as many of you already know what happened to me. My hive account was hacked and my all asset stolen by a thief whom I couldn't trace and there was none to help me finding the culprit who became the reason my big financial loss.
How long time it will take to recover the loss I really have no idea but at least I want the end of bad time and I'm scared when again it will be right here to scare me again. Yesterday I've sold some crypto including BCH because my holding mostly eaten by thieves and at the end I have nothing to do, not even find the thief and asset get back which is only possible in dreams not in reality.
Need time to overcome the loss and forget the bad thing that broke me inside a lot. The $400 can cover my three month expenses and more and the thief stolen it just in a few seconds. I had enemies in hive and it could be their plan but I've no evidence to proof it. It made me financially discouraged and down. Now I'm scared about my secure wallets. I've no strength to deal more financial shock. Only blaming luck and time is the only thing I can do right now.
July is a month when I was born and I got worse experiences as birthday gift. Consoling myself by thinking that the loss can be recover but still the loss never can be forgotten and the bad experience broke me brutally. I was closer to a minor heart attack as I know money making is not that easy and I worked really hard for it.
Hope you all had or having a great July. I had a worse one but I'm glad that I'm still alive to recover my loss someday, sooner or later. Nothing awesome happened to me in this July but I still feel blessed for having a healthy life that help me to work actively to make money for my livelihood and family maintenance. Life sometimes show us something worse and with the time we can overcome the worst experiences. Just waiting for the good time that can help me to forget this bad time.
Thanks For Stopping By!!