Instant Financial Changes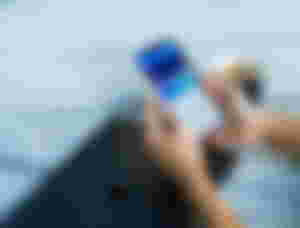 Images From Unsplash
A few days ago I won around $4k and was feel like financial free for next two years. What a misfortune that my year earning was stolen by scammers. Trying best to overcome the bad experience memory but this only can get back to normal when it will be recovered. It will take time to heal the wound in my heart. This is really a weakness of mine that I get emotional even when things are financial and most of the time professional.
Only crypto can bring some instant change in finance though it depends on how much asset you have for investment. My one year earning left luckily but not sure if any other scam or hacking waiting for me or not. Life is full of risk and here anything can be possible and change over a night. Bad experiences gives us several pains and mental damage but when our life is not promised there cry for losing money is worthless.
The fact is that my one year of earning just lost in few minutes and the financial change came to my life instantly. My distrusted attitude ruined my one year. Now taking risk to make money from the money left in my wallet and it has no guarantee that how long it will be safe. If I withdraw all my cryptocurrency then there will be no earning potential from trading, if I keep my asset in my wallet, a new scammer will appear with a new trick to grab my least asset. The shock of losing money will remain unchanged until the all asset will be recovered through treading.
Instantly a person can lose but rarely very few gain instantly. Cryptocurrency can bring instance financial changes and it could be either positive or negative. The moment I was scammed I wanted to withdraw my all crypto asset from the wallet but later when I calm down I decide to wait for next 6-7 months and then I can decide what to do, if there will be no scam and hack attack repeat to me. I'm regretting each moment that how could I distracted when I was scammed many times in the past and this time the amount was biggest. I was feeling so helpless and now I'm suffering from down feeling.
Many people trust scammers and give their least asset and when become victim of such scam commit suicide and this kind of things happen, I can feel them because its hard to survive in this cruel world without money. Here everything is money and scammers living happiest life with the cursed money. This earth is heaven for scammers and hackers and hell for fools like me who trust like a fool and lost financial freedom in just few minutes. This regret only can be end when I'll be a Millionaire or Billionaire and now my aim to be that but honestly, not like a scammer who earn cursed money.
Accidental incidence are painful but with the time things get back to normal. Risk will always remain in this field but some risk can be scam too as I experienced. There is no place for emotions, sentiment in finance, even scammers act really professionally when they cheat others. Whatever, I want to forgive them because I want peace of mind but its not that easy to forgive them and forget the accident I had because I trust scammers and lost asset. Each time I'm regretting on being fool when I could understand the trap easily.
Its red candles again in crypto market and I've to wait for next pump and how long I need to wait I don't know. May small trading can help me recovering some lost asset but it going to take a lots of time. Need to work more to make more money. Financial freedom and safety not always promised but we can keep working to fix everything. Pray for my heart and mind healing.
Thanks For Stopping By!!