If You Know Everything About Cryptocurrency And Finance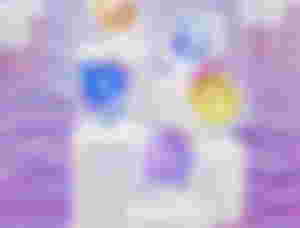 What if you know everything about crypto currencies and finance? I think, you could be a millionaire or billionaire sooner than others. Very few can predict the financial status of them in next few months or years. There are two things need to be balanced properly and those are earning and spending. After spending when we have a little saving that decide how much we can save for future.
Apparently, everything is really very unpredictable even we may keep continue research on everything. We can predict probability but we can't predict the exact thing and its same about our finance and crypto-currencies. Still if you know the probability, your predictions maximum time shows positive result then you should teach others the process that they also can improve their personal finance.
As we show that sharing knowledge never decrease it even increase it so expert should teach newcomers who has interest to learn more about crypto currencies and persona finance. What if I knew everything about cryptos and finance? At first I would love to improve my personal finance, my trading, investment plans and finally would love to be a millionaire or billionaire to help others improving their personal finance as well.
This is not necessary that only people who had their degrees on economy and finance can improve and contribute to finance and economy. We all can learn it and after learning we can teach it to our next generation. Next generation can develop, improve and update whatever they learned from us and can include their innovative ideas on it. Doesn't it sounds amazing? Yes, it is amazing for me. I'm personally not a student of finance but already acknowledge about crypto currencies and finance but honestly not yet ready to teach others but as much I know, I share it to others when they ask me and show their interest to it.
At first I prefer to be a learner and when my learning will be complete I'll share it with my friends and followers. I may not completely knowledgeable about finance and cryptos but my learning will be continued and teaching will be start when I'll be expert in some trading and methods of improving finance. Many people doesn't want to share their knowledge as they believe when they will share, they will get less and other people will get more when things are not like that. Here sharing can bring something really great and we can grow financially together. A good team can be build. Now you decide what to do if you are become an expert in improving personal finance and trading of crypto currencies.