Green candles in crypto, Going to miss the beer market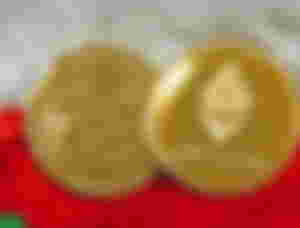 Don't regret like me who sold assets just recently when it was bear market. Its not new that I get impatient for everything and crypto green candles are already can be observed by you all. Some predicting it will hit 20k soon and I still waiting for the pump even when I've no big asset in holding. Just few days ago I've sold my Ethereum and other crypto assets in binance wallet. I've 1.49$ left in my wallet and some crypto earning need time to process for trading. For crypto lovers its not necessary having big amount of coins that they can cash out, they become happy when it shows green signal. Count me one of them.
You please wait for something big that may come sooner or later. My expectations were not high but whatever I've earned is good enough for me and I'm satisfied because I've earned my assets and the all I've invested was my time. Honestly I've a little amount of bitcoin which worth right now only $60 plus. When I bought the BTC price was $33k+ and I had $102 in my wallet as far I can remember. I kept that little amount in my wallet and may hold until BTC reach at least $35k. The amount is not that big so I can afford to hold for the big jump of BTC.
I've sold a little amount of ethereum when the price of it was $1300+ and now it is $1400+ and I'm regretting that I cash out my coins from binance wallet recently. Before you miss bear market opportunity, you can invest because this is the golden opportunity when we can buy and hold. Its true that the price of crypto is unpredictable but still we can be hopeful by seeing the green candles in crypto market. Bear market will be missed by investors as many investors wait for the bear market to invest on right time.
Though I'm not a big investor but still a investor who believe in good days in crypto. Now you may ask me, if I'm a believer then why I've sold my assets? Well, there is a reason behind this withdraw and it was bringing financial security for next few months. When my bank account have less amount of money, it spoil my peace of mind and when I lost the peace of mind, I make mistakes and can't focus on my regular job. Sake of inner peace and calmness of mind I took the decision. Now I can focus to my regular job and can try new creativities to explore more. Next few months (6-7) I'm going to be relax for having enough money to afford things I need to live a better life.
Bull market is most awaited for we crypto lovers and when it will happen and stay for long time, we going to miss bear market to invest more on crypto. This is not a financial advice but you could be agree with me on such things I've mentioned in this post. If today I had big amount to invest, I never hesitate to invest during bear market. Hope you all are having positive vibes seeing the green candles in crypto market. We are hopeful for something big! It seems we had bear market for such long time.