Go Back And Grab It Once Again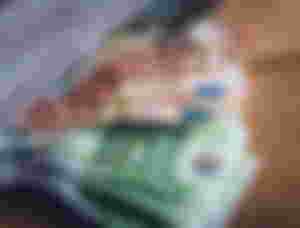 Recently some passive income source surprise me. It was not big as you think, but it was surprise money or income to me. In 2019 I bought my first DSLR camera with the aim to be a professional photographer and sell images on photo stock sites. According to plan I tried several month but unfortunately as a amateur photographer I could not earn as much I was expecting so I left those platforms with some assets. I had a portfolio there and some images still get sells.
Recently when an earning source shut down for me and I start feeling frustrated I check back those passive income source or sites. The income was not enough to cover my monthly expenses but still it made me smile because I didn't even expect the amount as I stopped uploading more potential images or assets that can get sells. The income there insisting me to go back and grab the opportunity once again. My camera is still fine and the all I need to capture something deserve sells. So at least weekly once I can spend few hours to upload more quality work.
Here online there are many opportunities are open to make money. The all we need to have skill and sell them to the right platform. You have no need to marketing them but you have to use appropriate tags which can help buyers find out your work to buy. Competition is tough in each working sector so there is no alternative to develop skill and show the world something unique and awesome. The more awesome work you will produce, the more you can bring earning possibilities.
These platforms I use as passive income source but people with high class portfolio earning more than they need to have in a month to cover their expenses so whose are they? They are professional and experienced photographers and their image has high quality and technical that attract more buyers and buyers seems ready to pay for their quality work. No one can become high skilled over a night but people who gave up and jump one skill to another can shine no where! As I can experienced this.
I'm neither a good photographer nor a good author to earn livelihood. But if I stick with the one and work on that for long time, I can shine at least in a particular field. My concern was always money because I've seen the worse days without money. I was nip in bud, had responsibilities to bear my own education and I did anything honest job for making money, I worked for money and still working for it, so I couldn't manage time to develop my skill.
English is my second language and I use simple English but I know my grammar is not as strong as other authors who write content for money. I got bullied for my poor English but I didn't stop sharing because if you understand my words that is enough for me to reach you. I didn't mind when people find out my errors because they help me to be correct for next time. So my gratitude to them. But when we have a brain with full of worries of money, we hardly can focus on developing skills and do whatever good to make money because that is our first priority.
You may wonder that my photographs selling can't even cover the price of my DSLR yet. But if I tried it regularly, I think I could afford to buy high quality lense for my camera. Need to go back and grab the opportunity once again and shouldn't give up next time.