Giveaways And Airdrops Earning In Crypto Is So Tempting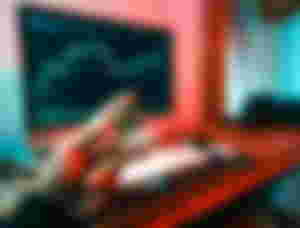 No doubt that we love having some free money and there are many new launched crypto coins offer giveaways or airdrops for promotion. A person who is involved in crypto for several years, already familiar with such airdrops and giveaways. I've enjoyed the free money once in a life and this is basically for marketing purpose but its a super fun to earn some free money.
There are some positive and negative sides of this giveaways or airdrops distribution. This is very natural that everything good has both advantages and disadvantages and its not alter to free giveaways and airdrops in crypto. Actually nothing is free in this world, somebody somewhere paying for a particular thing either for their self interest or for promotional purposes. Advantage of offering crypto coins as giveaways or airdrops is a great marketing idea but there is a disadvantage too and that is probable scams.
Many criminals will try to scam many people with the concept of distributing airdrops. Many scammers will offer airdrops and will offer people clicking on a fishy link. Innocent users will fall into the trap and can lost access to their crypto wallet because it could be hacked by scammers. So always response for airdrops and giveaways is not wise. Take time to make sure the source is not from scammers.
Once I fall into the trap of scammers and I can't blame them for the scam because somewhere my greed also the reason behind the scam. I allowed them to scam but after experiencing a lot I become alert and know how to protect my keys from scammers. I've experienced it by losing a little asset but when you reading me and learning from my mistake, you can save your valuable assets by being alert and learning a lesson from my story. Some learn from their own experience and smart people like you learn from other's experience or mistakes.
So don't fall for tempting giveaways and airdrops without any research or background check. In winter we test the water in the swimming pool before jump into it likely we should test the site or source that offering airdrops and giveaways. So good luck on that.