Financial Fitness For Lifetime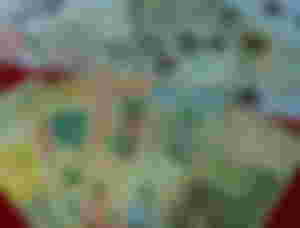 Youth is the best time when we can work for ensure financial fitness but there is no alternative to practice skills to earn decent money before the retirement. Right now if we are 30 or 30 plus, we are still young enough to work. Let's come out from the comfort zone and plan for retirement after 40 years. Actually I'm planning for a retirement after 40 and you can imagine now how much hard work I need to do to reach my goal of financial Fitness.
Having a very own house can help saving money that we pay as rent. Having a very own business can be source of income. Having a decent amount in our crypto wallet can help us feeling more secured. Many people prefer having decent amount in their bank which always remain stable not pump like crypto coins. Crypto can make the aim possible, it arise hope inside me so I'm planning for a retirement after 40 when I will have my own house, car, business, passive income source and everything that ensure my financial freedom and fitness.
After 40 we can live a relaxed life and also can spend time as we want. I've plan for farming in my own land and also will give free education to kids. When we are financially stable, we have no worries to make money, we can afford managing time to invest on our desired tasks like I want farming, having my own indoor studio where I can take indoor awesome photoshoots. So many plans buzzing inside my brain but need proper plans to execute them and that can help me assuring financial fitness for lifetime.
This is the seed time and after 40 we can harvest our crops. Crypto is a life changing asset and I'm hopeful to make decent amount of money before the retirement. My goals are many but the most important one is ensuring financial fitness for lifetime. Working on it will be wise. We all should think about it before its too late. Invest on crypto coins wisely can help us planning retirement after forty. Freelancing and farming both are enjoyable and not that stressful so we also can continue doing it after having official retirement. Decision over to you though we all need a relaxing life after forty and we start getting old after the age of forty.
See, these all are my personal finance plan. If you have better plans you can apply them but do not consider my plans as financial advice for you. My personal finance plans may help you planning something better than mine. Financial fitness for lifetime is indeed a great blessing to us, let's try to bring it on.