Event Management Could Be A Great Start Up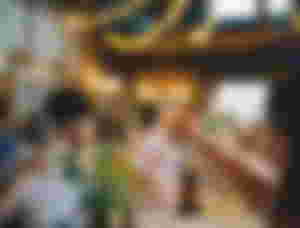 The concept came to my mind when I was experience attending a nearest event. It was a school function and the theme is victory day celebration. Kids and their parents attend the function and teachers host the function with the help of event management group. It could be a great start up to make money. Event management could arrange any kind of event or family function. It requires a small investment but if you only can work as idea provider if you have investor to invest on your idea.
These days no work available for free and everyone wants to arrange function in a grand way that people praise of it. The all a event manager need to have good idea of decoration and decoration tools or accessories. Also need to have good contact with sound system providers, cameramen and sometimes local singers and dancers. It could be a group work and can be a earning source of many people at a time. It could be a great start up and later it can be expand like arranging big functions and events that pay high amount.
This is a good team work and the event manager can shine in this field if he/she has knowledge of it. Many student choose course of home economics to complete their graduation and post graduation and they can shine in this field as they are already knowledgeable on it by having academic training or guideline. These days event management has good demand and at the same time competition but if you are good at decoration and management then this is the right choice for you. And you should start it when already a student and can start from your own home.
More or less we celebrate birthdays of family members, anniversary of parents and grandparents so you can start it from home for practicing it and later this can be a full time business. Start at home and later arrange event in neighbors and when you think the business can be run by you and you are confident enough, let others know about your business. You can build you team with newbies or experts but sake of having good name of business you can hire experts like expert cameramen, cooks, lighters and sound system providers.
We people are celebration lover and almost everyday we can find big or small functions around us. It could be a school, college and other institute where you can execute your plan as a event planner or manager. Letter wedding function, family functions, big celebrations and parties can be arranged by you with the help of your team and it will be successful day by day.
At the beginning you may make mistakes and learn from it. Later you can arrange events in a better way. It could be a great profession if you belongs to a place where events are mostly found and people ready to pay good for the event management. You can build your own agency and advertisement of it to reach more people. Having good experience will make you unstoppable. According to my personal observation, event management could be a great start up even when you are student. Target the perfect timing and build a good team and this is the key to success in this field.