Entrepreneurship is a matter of courage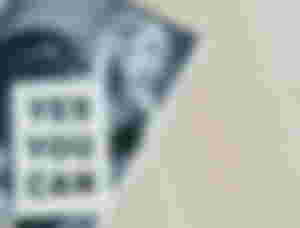 How and when I realize it, wanna know? Hello there everyone who is reading this right now. I'm a small dreamer but when I met crypto currencies I start dreaming big. Do you think negative thoughts never appear in my mind? No, its in my vein. I never dare tried entrepreneurship because I believe it takes a lots of things and amongst all courage is most important. Courage is the thing that help us to be a risk taker. Recently I met a multi talented woman who has smile on her face and with full of her efforts and confidence she is holding her good will when running her very own private school.
The woman is happily married with two children. Her husband supporting her financially and as much he can. These days I'm observing her each and every move to learn from her. I'm timid to be an entrepreneur so this brave lady can help me learning from her. She is very calm but smart. When her husband talk she remain silent and handle negative reaction of people around her with a cool attitude. She knows how to deal with people as a result her husband give priorities to her decision. She could be a role model for a person who is thinking about launching his/her very own business.
She is a teacher, an owner of school and doing her job perfectly that can be inspirational to many. Each and every business need investment and it could be capital, labour, time, patience and all of them at a time. Only investing capital and earning profit is not actually business, I consider this earning interest from investment of money. A real business individual or entrepreneur invest all those things I've mentioned and most important thing is courage, without courage it never can be possible to run a good business. Success is neither instant nor constant and when you have enough courage to face down falls in business, you can be a brave entrepreneur. After having the live example of brave entrepreneur, I'm believing in me to be a entrepreneur sooner or later. I may take time to learn more from the lady I met or going to meet regularly.
I introduce myself as crypto lover but I'm not yet brave enough to invest on coins. Its going to be six years with crypto currencies in this November 2023. Not yet tried investments for long term because can't afford to be a good and brave entrepreneur. But the beginning could be possible if I keep continue learning. Recently I've realized that how stressful to be an entrepreneur but its pretty cool for a brave individual who knows how to deal with situations. Crypto investment or other business everything needs courage and confident that we should have before starting it. Overcoming the fear of lose can help us to be a brave entrepreneur.