Easiest Ways Of Marking Money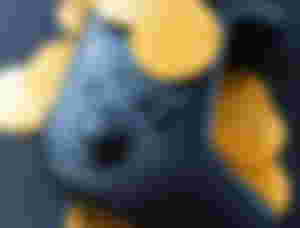 Crypto brought a lots of easiest ways to make money when doing almost nothing or not spending extra time and efforts. For example, many crypto coins offer paying coins for playing games, walking step count, click to earn, read to earn, watch to earn and so many options that doesn't worth paying but still money making became easy with the blessing of cryptocurrency. Easy money is not huge but still worth to try. I'm not into playing games but I like walking and there is an app that count my step numbers and that app pay tokens that can be converted to the coins that already listed in p2p trading. Which means we can earn when walk or do some other work.
There are many easy money making opportunities available in crypto world but the amount could be a very little but still can help you paying internet bill. Easiest ways can't be the source of income always and as we know there is no shortcut of success and its same about financial field. Some easy money making sites offer investment and that could be easiest way where you have no need to invest efforts. I encourage my friends to invest but sometimes many of them can't afford. Easy money making opportunities are not always free and sometimes found scam too. So before investing time, be sure the easy work worth your time.
Once I was scammed and a lots of time wasted but that was a lesson for me. Some sites paid $2-$5 in a month and those were paid to click and captcha solving sites. Those sites were legit but doesn't deserve our time. Later I met crypto paying sites and tried one by one but easy ways were always low paid and this is very fair because it doesn't require a lots of efforts but actually time killer.
Later I said No to easy money making opportunities and tried something really deserve my time and knows the value of my skills. Students can try these easy money making schemes as they found wasting time watching television and doing almost nothing beside study for few hours. Easy money making opportunities could be optional as it can't cover our expenses. No one can be a successful without working hard and smart, easy money making opportunities never can bring the financial stabilities for lifetime.