Earn Passive Income As Referrer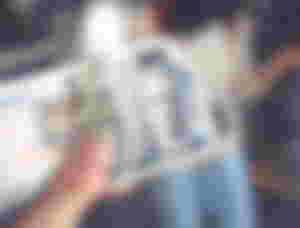 Who doesn't like some extra cash and this is possible as a referrer. It could be your side income beside basic earning source. The all you need is NCC, which means, N for a very good networking , C for communicating and again C for convincing. These quality can help you to be a successful referrer. Referring is not only limited to a new business, offers and services, it is available in our real life too.
You can be a referrer between two people or client and make a bridge between them to help them building a business, you can ask for profit as well. You can be a referrer between two people who wants to get married and if things go right you can earn as referrer here too. If you want to take it as a serious service or business then stop doing this for free and avoid your relatives who always expect free service from you, hahah LOL! Joke apart, we should keep our professional ideas strong and should work on it effectively.
The idea could be a great one and some referrals offer lifetime beneficiary earnings like if you invite ten of your friends to join via your link, you'll get 10% benefit from your friend's earning. How cool those are! This sounds like affiliate marketing. Whatever it may sounds like, a referral offer and programme has good profit and benefit if we have ability to connect more people or public.
Where from we can start? We can start with a social media group or forum where there your target referrals will gather. Do maximum free marketing of your referrer service. You can try paid marketing as well but its only recommended when your free marketing is working positively and effectively. A lots of patience required because its like convincing your customer for your service of referral.
You can be a referrer virtually and physically both. Sometimes its good to select particular niche that help your referring service reaching maximum target audiences. Here nothing is hidden or corrupted and the math is very simple. You join, you earn, you invite and help your friends to earn and when your friends join, you earn again from the earning of your friends.
This way a business and service get boost and promotion. But at the same time how long this kind of referral scheme work, no one knows, take it as a contractual jobs for a limited time. See I just discussed the positive sides of referring service, there should be some negative sides too but when you overcome all negativities, you can earn from referring others work or project. If you already have experience on it, feel free to share in the comment section bellow.