Doing Things On Time Is A Great Satisfaction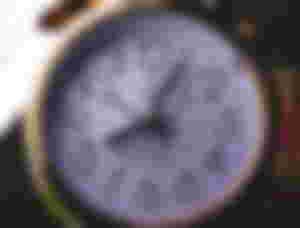 Unsplash Images
It cause pain in our heart and brain when we are unable to take the right decision of life on time. Its painful and we mostly blame our luck because its not on our hand to control everything according to plan. A bad decision is the suffering for lifetime and we must don't want it affect anyone's afterlife too (if we are a believer of afterlife). Many of us feels like we are on the middle of the road where from we can't go back to fix everything and going forward could make us more late and older. But still holding patience and moving forward with the hope that someday something good will knock our door can help living the life.
Just get scared that before the good thing start knocking, I may die and I may die with a incomplete life. I get frustrated that my all aim may remain incomplete. I got everything good late in my life but people who gets things on time, how lucky they are! Sometimes it feels like I'm cursed but later I start counting my blessings. Everything happen for a reason, maybe things I'm planning to do on time, that could be not the right time. People who gets necessary things on time are so lucky and blessed.
When we are late for everything when our same age people achieving everything in life on time, it makes us feel down if we are human being. Its human nature and I'm not alter to it. Sometimes I try to think positive but it seems I'm already very late for a good life, late for a life where people have everything that they need to live a good life. Its not easy to move on even when we know there is no future, there is no hope. We wait till the end and our life almost end at that time. Death is not something that we want and it will come to us when we will want, it will come when our time will be end.
No one wants a life with regrets and I don't want too but life is a unplanned journey to me and my future looks like empty, dark and alone. Can't blame anyone because I'm unable to move on and its my life that become complicated for my own decision and I'm helpless to change it. The worst thing we ever experience, others pity on our bad luck, bad timing and bad decision. A fake smile on face and can't show the emptiness you have in your heart because you don't want the sympathy or empathy of others which feels like more painful.
Sometimes I make myself understand that life could be worst one, I may surrounded with more toxic people but Almighty blessed me with a life with freedom. Loneliness is better than having wrong people around us. Still waiting for the right time when I can expect a life with things mostly people have in their life. Life seems a complicated journey and no one is complete in their life. Some pain is bearable and some pain is unbearable. Having the complete life on time is a great satisfaction that only some blessed people can afford. I wish my name was listed too as a lucky and blessed!