Do You Set Yearly Limit For Expenses?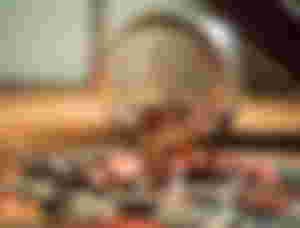 Well having a yearly limit for expenses could be helpful to save some money from yearly earning, what do you think? For frugal individuals this could be a good strategy to save money for future or extra expenses for festivals. When we make a yearly budget, we should also include the festival and seasonal extra expenses. Having a limit can help us to have control on our personal finance. This is my concept to have a monthly or yearly limit for expenses.
What should be include in the budget? Almost everything with a little extra. For example I need to pay house rent, pay bills and have family maintenance expenses at a time and I spend at the beginning of the month 11,300 BDT fixed including internet bill. I've extra expenses like grocery products purchasing and seasonal dress purchasing and I've 3700 BDT for these expenses. My budget is 15000 BDT for a month and 180000 BDT for a year but as I said I need to include a little bit extra for festivals and medical expenses so my yearly limit should be 2 lakh Bangladeshi Taka which is approximately $2103 US Dollar.
So when my earning is $2500 - $3000 US dollar, I can afford to save some money from my yearly earning. And this why having a limit could be helpful for me and for frugal individuals. This was a limit of mine and I didn't added travel expenses if I plan for any, that will be my extra expenses that I can save from my monthly extra expenses. No need to compromise necessary things in life. Budget or having limit is not about something compromising or sacrificing to save money. Having limit of expenses save us from unplanned and unnecessary expenses.
Freelancers doesn't have fix income, they have seasonal income even crypto earners also have seasonal income when the price is up. So how do they manage their expenses? I think yearly budget is perfect solution for them as their monthly earning is not specific amount to cover monthly expenses. Better we hold crypto coins that we earn and sell it in our desired or target amount of price up, as I do most of the time. But sometimes when the price is up, If I've something in holding I cash them out and save it for monthly expenses.
Having yearly limit for expenses could be a formula of saving money and saving money is a kind of financial security. To sake of having financial security we should limit our expenses for a month or a year. Beside freelancing there are many people earn decent amount from their service or job and they can apply the yearly limit formula to save money for future. Who likes to borrow money from others ? If you don't like borrowing from others then this formula could be a better choice for you.
Job or service holders can plan for monthly limit as well. Monthly decent amount of salary you may earn but having a limit on it can make you stable financially all the time. I think having yearly or monthly limit is wise. Let's plan for it.