Creative People Find A Way To Make Money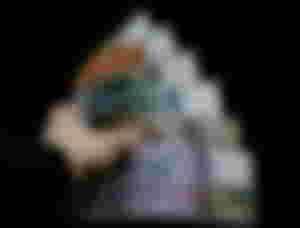 Crypto or other earning source, our goal is one and that is making money to ensure financial freedom or security. Creativity practice is the best way make money and you know that creative people hardly found run out of money because they always find a way to explore their talent and make money from it. Some creative smart people make a way for lifetime income and the source never end to make money. Creative people knows how to use their talent and make money from it. This is not end here, creative people make passive and active income opportunities for them and sometimes for others too.
Crypto currency paying platforms also offer earning for creative people like artists and authors are creative and blockchain brought earning opportunity for authors by launching content creating or sharing. This is always great to see creative people showing their best job when earning crypto and are the inspiration for many newbie artists and authors. Blockchain is not only for artists and authors but also open for all. Here you can show your talent as a developer,teacher, chef and more. Share talent as blog or vlog in blockchain based platform and experience the magic of sharing creativity.
Both centralised and decentralised platforms know how to treat a creative person for his talent. But showing continuous talent can be fruitful because people get bore with the same thing and creative people always find a new way to show their talent to the world. They never let you be bore and you going to be fan of such creative people. This is not only about blockchain or crypto paying site but also all the working sector where we have interest and we enjoy exploring. I mentioned about crypto coins and blockchain platform just for an example as I'm belonging these things right now.
If I judge myself then I must comfess that I'm not completely satisfied with the creativities I have but at least I'm making money by doing something that can be included in creativity. I try both design and writing to make crypto online and honestly I need to practice more creativities to explore more. Sometimes it seems stressful because in the crowds of creative people its hard to make a good position of oneself. But at the same time we can motivate ourselves this way, there are huge stars in the sky but moon is the one which is noticeable to all. So we can focus to be a moon instead to be a star.
Actually I believe, a creating individual never sleeps empty stomach which means they surely find a way to earn and explore their talent to the world. From that believe I brought this discussion today. Hope you enjoyed reading and find some inspiration to be more creative.