Cooking And Bakery Business As Start Up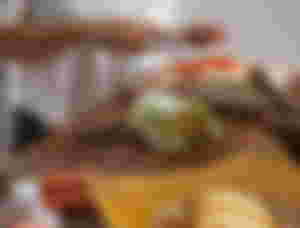 Food is a basic need and it's demand will never end. Having online or offline cooking or bakery business could be a great start up for those who have good hand in cooking. Today's discussion topic will be cooking and bakery business which helped many people to be independent financially. In this blog I'm going to share some positive vibes about cooking and bakery business. Wish you will be with this discussion till the end.
Cooking is an art and when its your passion why not make it a new start up? If you are a housewife or passionate cook then you can launch your online food service shop for free. At the beginning you can start with your local food delivery online service. "Food Panda" is a very well known and reputed online food delivery service provider so at the beginning you can sign up for them and share the picture of your regular cooking and this way you have no need a big investment but when your cooking or bakery will be on demand you can think about invest. You can see how easy it is for you.
At the beginning it would be not as easy as I'm telling but if you enjoy cooking and deliver tasty yummy foods for people, your customers will look for your service. Mostly whoever feel the passion for cooking, proves a very good cook because they practice a lot and they enjoy their regular routine cooking plans. There are many successful individuals I know personally who have financial freedom for doing online cooking or food delivery businesses. It could be a great start up too, specially for women.
A girl from a midtown start her bakery business at home. She is a passionate cake maker and she make different design and colorful cakes at home and sell them online. She has contract with delivery service provider and she get paid faster and deliver her cake house to house faster via the delivery service provider agency. Things was not easy for her and she mostly found cake delivery is complicated and the delivery man she were hired mostly grabbed her earning with several excuses but she has now hassle free business at home. She is now financially free for her bakery business launching and she only deliver yummy cakes even I was one of her customer.
This was the story of a girl who become financially independent for her bakery business online and I became the witness of the story. Online business has good facilities as we have no need to pay for shop we pay rent monthly and pay a big amount when signed for a business space. Online business has good facilities and anyone can launch their business like students or housewives can plan for their business. The story of a girl I've share has now a successful running business of cakes at her space and now she trying to include more sweet items. She had a social media page to target her customers at the beginning and later she attended local business events and parties which helped her on marketing. Her good hand for making yummy cakes is also a secret of her successful business.
Online business required a less investment where we can save money for a space or shop. cooking and bakery is a kind of business which has no need of higher study background and educational certificates and anyone can launch the business by hiring good cook also. If a cook personally launch his/her business then the profit can be earn by him/her but if the cook hired by some other individual who has good knowledge of marketing and have maximum order of foods then the earning will be divided but earning could be more as a team work.
This is just an idea for people thinking about their start up or business and this could be a great choice. I'm not a financial advisor but I love to discuss about new money making ideas and positive sides of the business or start up. At the beginning the profit would be less but continuous doing can bring more profit. Hope this discussion will motivate more people to launch their business asap.