Closer To Experience The Crypto Scam Once Again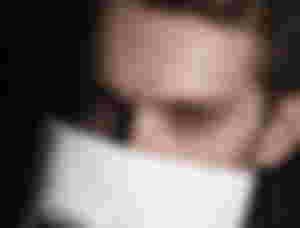 This morning I got a message in my discord server and this was from an unknown person. The message sounds like a trap to me though I signed up to see what happen at the end. The site asked for 0.02 BTC deposit to claim the gift they are offering. Sounds like it going to scam me and I'm glad that I don't have the amount they wanted me to deposit. This is a kind of scam, if this would be a legit they surely didn't ask for a deposit and could offer task instead the deposit. I don't know how many people fall into the trap they planned but I want to be in safe side.
See The Message Bellow:
 Congratulations Dear @SHOHANAThis message is dedicated to you because you were chosen as a lucky winner in the our Charity Draw!Оur Тrаding Рlatform prоvide charity givеawау in BTC tоgether with оur partnеrs CashApp, We deсidеd to аttract new visitors аnd thаnk thоse whо аlreadу rеgistrеd.Log in tо yоur acсount or crеate an аcсount if уou аre not а mеmbеr уеt and reсeive yоur рrize.If уоu rеаd this mеssаgе уou оne of thе winners in the оur giveaway!You wоn: 0.41 BTCYour соdе:Нow tо collесt уour winnings?Sign up or Login at оur sitе: https://bitcoinx.ltd/Gо to "Му Balаnсе" and activatе your promo-сodе.Reсеive your winnings!Сrеаtion of multi-ассоunts is forbiddеn, if multi-aссounts are dеtеctеd all your асcounts will bе bloсked.Do you have аny quеstions about уоur winnings? Cоntасt the onlinе supроrt сhаt on thе main раge! *©The BitcoinX tеam wishes you all the best!
The message I've copy pasted from my discord server and removed the promo code they offered. I use an extra browser for this kind of probable scam site link. I don't want to click on fishy links that can hack or steal my data from my regular browser. I signed up and claim the reward but when I tried withdraw, they asked for a deposit. Honestly I'm not sure if the site is legit or scam but I consider this as scam because it was from unknown source and it doesn't deserve my trust but as a new I tried sign up.
The mission behind this post is scam alert because there are many scammers scamming innocent newbie crypto investors as a result they losing trust on crypto. Those who already familiar with such scam will never fall into the trap once again and this is really wise to stay safe. There are many so called trustworthy sites scam after trading for a specific period there a message from unknown source should definitely consider as an scam site. Whenever a site offer free crypto coin and ask for a little deposit to process it, we should be alert and alert others. This post you can consider as a scam alert reminder. At the beginning I was scammed by smart people and fall into the trap because there was none to stop me for being scam but I'm glad that I've learned from my mistakes but you are lucky that you can learn from my mistake that I'm sharing. 
It was 2017 when I was scammed and thankfully the amount was not huge but that was a lesson and the punishment of being greedy. A scammer asked for coins I've earned and offered double in return and when the person ran away with my coins I learn that I shouldn't be greedy for the double coin. My greed take away my hard earn crypto coins. Since that incident or accident I stopped trusting this kind of offer and people whoever offer me such deal. I want you to learn from my mistake I made and don't want to repeat it ever. No more greed and no more lose.