Bring Some Good Changes For Life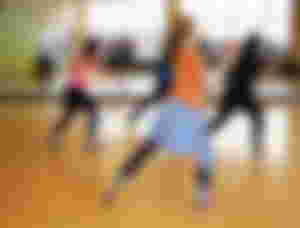 Unsplash Images Used
Found a zumba class channel online as I was looking for it to bring some positive changes in my body and lifestyle. Last evening I did 22 minutes zumba and I've downloaded a video of 30 minutes to practice the aerobic and zumba at least five days in a week and I've just aimed to do this good practice continuously. This will be included in my lifestyle. Just don't want any break in this good practice.
Last evening after doing 22 minutes of zumba I felt good and I think I should make it the activity of my regular lifestyle and women like me who works at home should try zumba and aerobics to burn body fat and bring good health status. Past few days I was feeling very exhausted, fall asleep at late night but last night I had good sleep and sleeping is important to live a healthy life. And a healthy lifestyle help us focusing on regular activities and help us maintain productivity.
Do you ever think what positive changes you have brought to your life recently that can help you living a healthy life? If you have no time for it then make time for it because we live once and we should live full on. Before we get old, losing energy and fitness we should work on it to maintain youth for long time. Our good practices can help us having a healthy and wealthy life. Life with disease, pressures, tensions, frustration is just like a hell and we have to overcome the hell life and need to bring some positive changes for life.
Not necessary that you've to follow me. You can bring any kind of positive or good changes in your life that help you living a life with joy. So what it would be? It would be whatever you love to do and not harmful to your health. For example I love eating fast foods and junk but it can't bring any good changes in life but will definitely bring some negative changes. But if we join gym, dancing class or something that related to physical improvement practice can help us living a good life. Sometimes good practice doesn't suit us but if we have willing power and concern about our good life then we can do it.
Willing power and strong desire to have something good in our life can help us. I was thinking about practicing zumba at home for a week long but I was unable to make time for it but finally I make time for it last evening and I felt good. I read some positive review under the video of zumba class and those comments as reviews encouraging me to do this daily if I'm physically fit and fine. Before fall sick we should practice physical movements that always good for our internal and external organs of body. I may keep continue this good practice. What about you?
Thanks For Stopping By!!