Be Financially Tension Free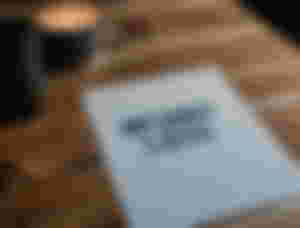 After completing study our only concern is career because we want to be finacially independent and stable. In childhood we worry about study and good result and when grown up, we worry about money and try for jobs and business. Very few people think about business because it require investment so most of the students after post graduation or graduation look for a job that can help them on being financially independent. But still they are not tension free. So what to do to be tension free? Today in this post I'm going to talk about some ways to be financially tension free so be with me till the end.
Our tension appear when we are concern about some particular issues. Most of the issues belongs to the money or finance. After completing study many students remain unemployed and get frustrated. But frustration is not the solution of tension even it bring more troubles in our personal finance. Things sometimes seems easy but when we execute them we understand the difficult part of it. Nothing is smooth when we alone trying to build something. Either we need more manpower or more time to build. It same everywhere so when we want to save time we can try team work and can share work to each other and this way we can less our tension of work.
In team work there is low chances of making mistakes beside that here an individual never blamed for any mistake, the whole team bear the responsibility of loss. This way tension could be less or vanish. Beside active earning source we can try passive earning source that can help us being more tension free. Worse time hardly knock door before it come into our life so having different earning source can help us being financially tension free for the lifetime. Investing on relatable and trustworthy crypto coin could be a source of passive income but before making any investment research is a must.
Buy a piece of land and invest building a space for rent and earn rent as passive income and the money you've invested on making the space or building could be a loan or your earning from your past earnings. Launch a part time business that can be run beside your regular job. Try online earning platform and develop skill to earn more passive income. Crypto investment is the best for me to earn passive income and beside that it helps ensuring a tension free financial life as I'm living right now.
Why I recommend crypto all the time to make passive income from our investment? Because I've experienced the awesomeness of it. I don't advice others to chose any particular crypto coin but I suggest my friends to invest wisely and earn passive income from it. My friends invest as much they can afford to lose and earn profit from a little. For example, one of my friend buy potential coins that will pump according to his research, he buy when its bear market and sell them when its bull market so its easy for him to make passive income and profit from the investment. He is also a tension free person and ensured financial freedom already.
Crypto investment is just an example and you can replace something else with it like other passive income. Own a house or land and use that for rent, earn money monthly from the house you use for rent. Many building owners offer advance booking to buyers and sale in advance as a result the builder get more money to complete the constructional working space. This is another awesome idea to launch a permanent passive income source. House owners complete the space and sell with the facility of paying instalment. Having multiple source of income can help us to be financially tension free for lifetime.