Back To Binance, Keep Up Trading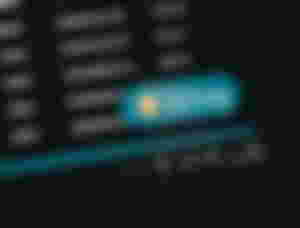 Binance is the best platform for crypto trading. Everything just happen in a click. I had concern about my assets so I moved my assets to trust wallet for few days. Later yesterday I again bring back my assets on Binance. I bought ethereum with the asset as all cryptos are in a best buy position so how could I miss the opportunity. I bought ethereum because I feel as a second biggest cryptocurrency ethereum has a good reputation. When the ethereum will pump, I'll withdraw some of my assets to cover my expenses for next few months and help me holding newly earned assets or coins.
This morning I've watched a video where the host mention about that ERC-20 tokens will be airdropped tokens Pulse Chain and this sounds really interesting and great as we lobe airdrops. Bought ETH with no high expectations but whenever it will pump a little I may withdraw my assets to make secure my personal finance for next few months. I encourage to buy crypto coins has good reputation and potential and I believe ETH is one of them. Do not consider me as financial expert and do your own research before buying coins or tokens.
Some prediction remain a prediction, like at the end of December many told, it will be bull market but there is no sign of it but at least there is a hope because its not yet end of the December, its middle of this month. I want to see my assets increase at least 2x which can bring some profit. Holding crypto coins for long time can be result of lose but we shouldn't stop buying the right coin and keep them on hold. Something fruitful can be expected when the bull market will start running.
In business or service we need to take some risk but sometimes rumors makes us more concern about money and that's why we feel over concerned to our asset. It happen to me many time and I usually go with the flow as there is no space for emotions in business or service, all things to do with a professional attitude. Money is a big thing that belongs to very sensitive things. Trustworthy platforms are few and when some sites scam, we become alert and start doubting even the wallet or site has good name in the market. Many sites scam for their wrong move though it was not intentionally.
Anyway, I trust on binance so my trading mostly belongs to this crypto wallet cum site. I trust them not like a blind but they already proof themselves as the best. P2P trading to each and every kind of trading on binance is fastest and safest. I'm happy with it, are you?